New LG G3 Deal Offers $100 in Savings
Now that 2015 is here many new smartphones are on the way from major manufacturers, and that means deals are starting to surface at an alarming rate. This week, an impressive LG G3 deal has arrived offering huge savings for potential buyers. While we've seen various deals arrive since launch, this will get those looking for an AT&T LG G3 a $100 Amazon gift card.
The flagship LG G3 was announced back in May of last year and eventually launched around the globe before the end of June, but sadly buyers in the United States had to wait an additional 2-3 weeks before Verizon, AT&T, T-Mobile and Sprint started offering the new handset.
Read: 10 Best LG G3 Cases
Now that the LG G3 has been available for a while, more and more deals offering big savings have appeared. We've seen Verizon lower the 2-year contract price to just $99, and that's being matched by Best Buy and Amazon. The etailer Amazon already has great deals on the LG G3, but right now if you buy one on AT&T you'll get a $100 gift card to spend on anything, like accessories or one of the cases linked to above. Read on for the details.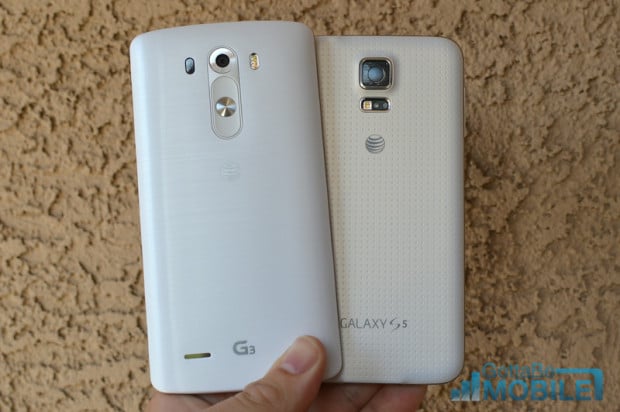 This week AT&T started offering some deals on the Galaxy Note 4 or Galaxy Alpha, and now Amazon is matching it themselves for the AT&T LG G3. With a new and improved LG G4 being rumored over the past few months, set to possibly be announced and released in April of this year, we're now starting to see an increase of LG G3 deals in order to clear inventory.
Today those seeking to get the LG G3 on AT&T can get one from Amazon and sign a new 2-year contract while also getting the phone for just $0.01, which is already better than what any other carrier is asking, but as an added bonus Amazon is throwing in a $100 Amazon gift card absolutely free.
The deal is available for the AT&T LG G3 only, in any color or storage configuration, and is good for both new and existing customers. Whether you sign a new contract and get the phone, or buy it outright for $478.99, you'll still get the $100 Amazon gift card highlighted above.
All buyers need to do is navigate to the Amazon LG G3 page, buy the smartphone, and the gift card will be credited to your Amazon account. It's that easy. While this isn't a straight up $100 savings, you'll have $100 extra to spend on cases, charging cables, or anything else offered from Amazon.com.
The LG G3 has an impressive 5.5-inch 2560 x 1440 Quad-HD display, a powerful quad-core processor with 3GB of RAM, and a stunning 13 megapixel camera with optical image stabilization. It's currently running Android 4.4 KitKat, and is getting the latest Android 5.0 Lollipop outside the US as we speak. We're expecting the LG G3 Android 5.0 update in the United States within the next few weeks. Head to Amazon and get one today, enjoy the savings, and stay tuned for more details about the incoming Android 5.0 Lollipop update.

This article may contain affiliate links. Click here for more details.