New LG G3 Details Emerge Ahead of Release
The all new LG G3 flagship smartphone is coming soon, and in just under three weeks LG will take the stage and formally announce the device. With a release date nearing the details haven't let up, and in fact more details have started to emerge at an alarming rate.
This week rumors and leaks have arrived almost daily regarding the new LG G3, including live photos of the back and removable battery. While those leaks confirmed a few key important features, today even more have been revealed.
Read: LG G3: 5 Things Buyers Can Expect
Rumors over the past month have shared all sorts of information regarding what prospective buyers can expect, but we're now hearing many of those were only from engineering samples and the final product will be even better than we thought. Read on for more details and to see what's new with the LG G3.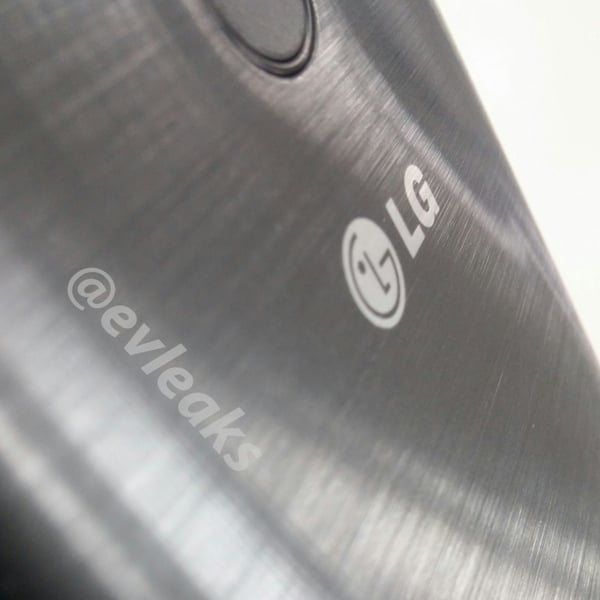 For months rumors have speculated that a brand new LG G3 was in the works, and LG confirmed the device and name last week, putting all those rumors to rest. What's even better is the company also confirmed a release date. The LG G3 will arrive before the end of the second quarter. Which means it should be in carrier stores before the end of June.
At this point we know nearly everything there is to know about the new LG G3, or at least we think so. Features, dates, and specs are always subject to change, not to mention leaks and rumors are exactly that. Rumors. Recently more and more reports have surfaced revealing key specs and details about the LG G3, but a new report from TechManiacs today is saying something different.
Rather than suggesting all the same details we've been hearing for months, they claim engineering samples and smokescreens from LG have hid a few of the final specs. Meaning the LG G3 will be even better than predicted, and surely be stiff competition for Samsung's Galaxy S5.
Read: LG G3: 5 Must Have Features to Take on the Galaxy S5
Last year the LG G3 arrived in late September after months of similar reports, rumors, and leaks. We knew the rear mounted buttons were coming, but most of the final details were all slightly different once announced on stage. LG surprised many be offering a large 5.2-inch display, not 5-inches similar to the Galaxy S4, and the battery was bigger on the final product than every leak suggested. Meaning consumers were excited, and then had something even better to look forward to.
TechManiacs claims that most of the specs and leaked benchmarks thus far have been early prototype units, and the final model will be the best smartphone released in 2014. The overall design and features haven't changed from earlier leaks, but the specs under the hood are different.
Their sources claim we'll still have a 5.5-inch 2560 x 1440 Quad HD display, 2 and 3GB of RAM, 32GB of internal storage, and a new software interface on Android 4.4.2 KitKat, but it's the other details we're excited about. They once again confirm a micro-SD slot will be included so users can expand and swap out storage, and the battery will be removable. In fact, they suggest the battery will actually be 3,200 mAh, which should make this phone last for days compared to the 2,800 mAh battery in the Galaxy S5.
The source confirms a 13 megapixel Sony camera but with LG's improved Optical Image Stabilization + technology, 4k video recording, and the entire device will be powered by the latest and greatest (and fastest) quad-core processor available from Qualcomm. That being a 2.5 GHz Snapdragon 805 chipset for smooth performance, stunning gaming, great multitasking, and keeping that 5.5-inch Quad HD display lit up for hours.
The Galaxy S5 has the new Snapdragon 801, which is slightly better than the Snapdragon 800 we've seen in recent LG G3 leaks. That said, the 800 is the same chipset from the G2 last year, and it's highly likely LG will be adding something bigger and better in 2014. The Snapdragon 805 seems likely, as does a bigger battery, and we only have a few more weeks to wait.
Read: Samsung Galaxy S5 vs LG G3: 5 Things You Should Know
The LG G3 is shaping up to be one of the most well-rounded and compelling smartphones of 2014, and buyers will have plenty of choices come later next month. Rumor has it the LG G3 will be the biggest mobile launch in LG history, and we've heard all five major US carriers will be on board day one. Whether that's the May 27th unveiling, or a release in the early weeks of June remains to be seen.
The LG G3 will be available in white, black, and most likely gold on release day throughout the United States. With rumors of an improved HTC One M8 and even a Galaxy S5 Prime coming soon to match this LG G3, the smartphone battle will surely be heating up later this summer.