New LG G3 Release Date Details Surface
Since first being announced back on May 27th the LG G3 has been quite the popular device, even without any sort of official details regarding a release date. LG initially promised a global launch before June came to a close, but as the month continues on more details are surfacing with a different date in mind.
Over the past few weeks the LG G3 has been in the news a lot. With reviews of the Korean version being posted, as it became available in LG's home country the day after the announcement on May 28th, but the rest of the world is still waiting. While we've been following release date rumors for weeks, some new official listings from LG are giving users in the UK something to look forward to.
Read: 5 Reasons to Wait for the LG G3
With the LG G3 now official and coming soon, prospective buyers have been left in the dark regarding a potential release date in the United States, the UK, and other regions around the globe. However, it appears almost all regions should offer this device in the month of July, or in early August at the latest.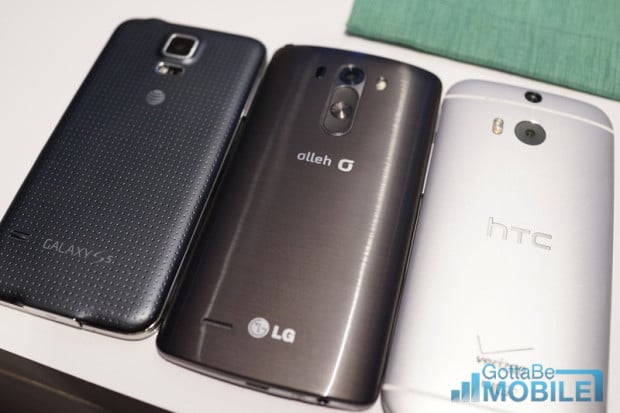 Last month some of the first solid details surfaced, with The Verge reporting the UK release date of the new LG G3 would be July 1st from Carphone Warehouse and carriers like UK's O2. Of course carriers and LG have been silent, but with those dates quickly approaching we can expect more information to be revealed this weekend, or announcements next week. So far all major carriers throughout the United States have confirmed the device is coming soon, but they've also been silent on when, or for how much.
Sadly there's a lot of misinformation regarding which model will be going where, as LG announced two slightly different variants. As you all know, the LG G3 comes with an impressive 2560 x 1440 Quad HD display that's 5.5-inches, yet the device won't be any bigger than smaller 5-inch phones like the Galaxy S5. Thanks to an impressive display with slim bezels, the phone will keep a small physical size while packing a huge screen full of bright pixels.
Read: LG G3 Prime Details Emerge Ahead of Official Launch
The details that are still blurry are regarding the specs under the hood. And while these shouldn't matter too much for average buyers just looking to get one of the best Android smartphones of 2014, many are still wondering what to expect. The LG G3 comes with a 2.5 GHz Snapdragon 801 quad-core processor for stunning performance with games and apps, but there's a model with 2GB of RAM, and a model with 3GB of RAM like the Galaxy Note 3. Then LG will offer a model with 16GB of internal storage, as well as one with 32GB of storage and wireless charging.
Last year the LG G2 arrived without wireless charging, except Verizon Wireless released a redesigned model with an exclusive right to the 32GB Wireless Charging capable model in the US. It's unclear if that will happen again with the LG G3, but we should know more soon.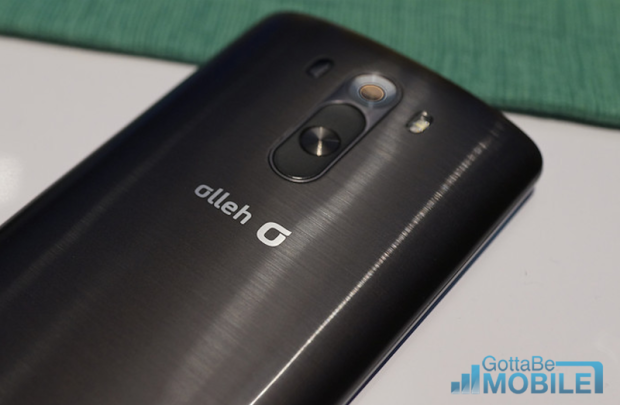 That being said, all four major carriers in the United States have pre-order and launch pages for the LG G3, but T-Mobile lists the option with 3GB of RAM. So while they could have a premium model that other carriers won't, we can't be sure until carrier announcements start arriving next week, or in early July.
Release Date
LG originally promised a launch around the globe before the end of Q2 2014, which is the end of June. That day is quickly approaching and there's still nearly zero details regarding an LG G3 release date in the United States. However, as we mentioned above consumers in the UK can expect a July 1st release date.
While carriers in the UK have announced they'll offer the device, and many rumors are pointing to a release in the first week of July, something else arrived this weekend. Amazon.co.uk officially spilled the beans of a June 28th release date. Sold directly by LG Electronics on Amazon in the UK, the LG G3 will be available on the 28th. Meaning those who choose one-day shipping will have an unlocked LG G3 on June 29th. Ahead of any previous reports or rumors.
We've also heard chatter from Three UK suggesting a release on the 26th, but with that date being six days away a release is unlikely at this point. This all being said, those in the UK have less than two weeks to wait before the stunning new LG G3 is available from multiple outlets and carriers.
Read: LG G3 Hands-On and Impressions (Video)
So what about the United States? We're still completely left in the dark regarding a release date at this point. Carriers have revealed zero information, and with June coming to a close without a single announcement, the device is likely at least another two weeks out from any carrier in the US. AT&T, T-Mobile, and the others usually reveal release dates with a 2-3 week grace period for consumers to make a decision, or get in pre-orders. And while pre-order pages have been live for a few weeks, no announcements or release details have been confirmed.
The only concrete date we have thus far for those in the United States is an official LG G3 release on Verizon Wireless coming July 17th. This was revealed by evleaks, and is subject to change, but his leaks are usually spot on and accurate. Other small talk suggests the 25th for Sprint, but no information has arrived for those on AT&T and T-Mobile.
The LG Optimus G and the LG G2 last year both arrived first on AT&T, so it's highly possible they'll be first the offer the new LG G3 in the United States. If so, we can expect a confirmation next week with availability being in the first two weeks of July to beat Verizon, but anything is possible at this point.
It's pretty safe to assume all four major US carriers will offer the LG G3 before the end of June, but until they start making statements regarding when, prospective buyers will have to remain in the dark when it comes to details or plans.