New LG G3 Variant Arrives for Those on a Budget
The all-new LG G3 is only just getting started with its launch in the United States, with the first carriers stateside finally offering the device last week, and Verizon today. However, this morning LG announced a new variant of the LG G3 for emerging markets or those on a budget.
Along with rumors of the LG G3 earlier this year, reports suggested it would launch with a smaller Mini variant at the same time. Back in May when the LG G3 release was made official no such device was mentioned, but this afternoon LG confirmed all the details.
Read: 10 Best LG G3 Cases
It's called the LG G3 Beat, which is just a fancy name for the company's new mini smartphone. And when we call it Mini that just means it doesn't have a large 5.5-inch display, but still comes in larger than any iPhone released to date, because the LG G3 Beat has a 5.0-inch 720p HD display. Read on for more details on this impressive budget smartphone.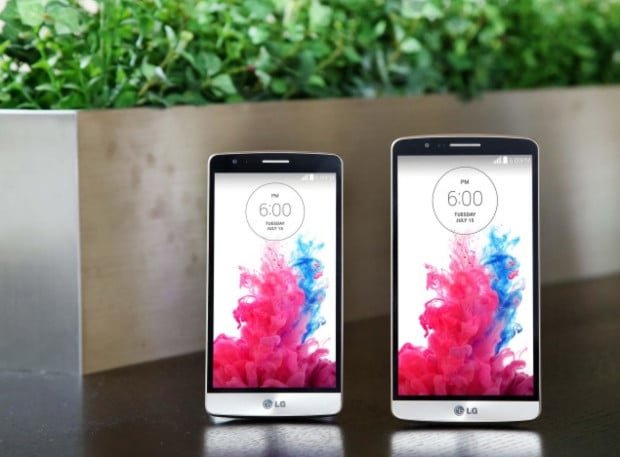 Last year most manufacturers released flagship smartphones, then followed them up with "Mini" models that paled in comparison. They had small screens that weren't HD, low end specs, and weren't devices the general public seemed too interested in. LG included with the LG G2 Mini. However, this year they're changing that approach and the newly announced LG G3 Beat could be worth checking out.
The LG G3 Beat comes with a large 5.0-inch 1280 x 720 HD display, which is a farcry from the 2560 x 1440 resolution of the original, but should still look rather crisp. That's the same size and resolution as the Motorola DROID lineup from last year. LG added a powerful but cheaper Snapdragon 400 quad-core processor and only 1GB of RAM, and users will get 8GB of internal storage for apps, games, and music. There's a micro-SD card, 8 megapixel rear camera with the same impressive laser auto-focus, and a 1.3 MP front camera.
Read: LG G3 Review
Running on Android 4.4.2 KitKat with a large 2,540 mAh battery the LG G3 Beat should have excellent battery life, just like the bigger variant from our review linked to above. All the key new software features like KnockCODE, QuickMemo+, and LG's user interface changes will be on board, so this sounds like a pretty well-rounded device.
The LG G3 Beat will also be known as the LG G3s in European countries and other regions when it launches later this summer, and will be available starting tomorrow in South Korea. The LG G3s will be available in Black, White, and Gold color options, and possibly coming to the US sooner rather than later. AT&T has been one to offer most Mini smartphones in the past, but we'll have to wait and see.
So far no carrier details for the United States or pricing has been announced, but surely this is a lower cost variant for those on a budget or emerging markets.
That being said, the original LG G3 is still only just getting started in the United States. AT&T and Sprint released it last week for its buyers, and yesterday it became available on T-Mobile here in the US. The LG G3 release date on Verizon Wireless is today, July 17th, and now all four major carriers are finally offering the flagship handset nearly two months since it was first announced.
We'll be looking for more details regarding carrier plans and pricing for the LG G3 Beat or LG G3s in the coming days and weeks. In the meantime check out the larger variant from any of the major US carriers this weekend.

As an Amazon Associate I earn from qualifying purchases.