First photos of the new LG X120 netbook. No specs yet, but it's running Splashtop in a preboot environment. Click the image to view a higher res version, and follow the Continue Reading link below to view a close up of the keyboard.
Specs:
1GB of RAM, 160GB hard drive, 1.6GHz Atom processor, Windows XP, 10-inch WSVGA screen, Splashtop (called LG Smart On.)
More pictures later.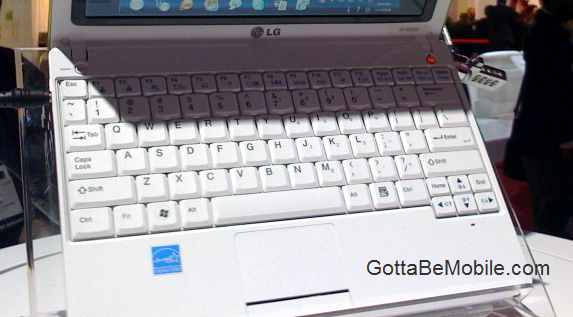 As an Amazon Associate I earn from qualifying purchases.