New MacBook Air: 512GB SSD, USB 3, 8GB Memory
At WWDC 2012 Phil Schiller took the stage to announce a collection of new MacBook Air models with USB 3.0, the latest Intel Core i 3rd Generation processors and up to 512GB of SSD storage.
The MacBook Air is Apple's thinnest and lightest MacBook Air, which starts at $999 for the 11-inch MacBook Air.
The new MacBook Air includes the latest Intel Core i5 processor options, up to 8 GB of RAM and up to a 512GB of SSD. Apple also includes Intel 40000 HD graphics, which are 30% faster than the previous MacBook Air.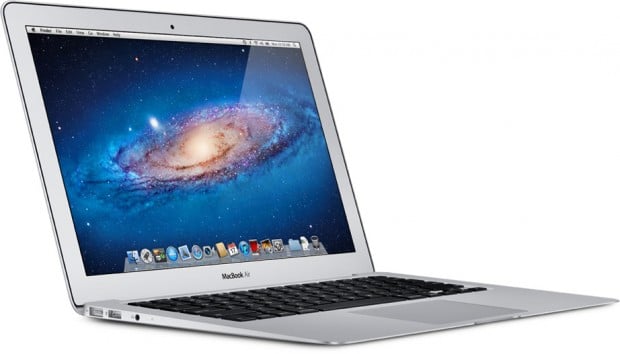 Apple finally includes USB 3.0 on the new MacBook Air models, with ports on both sides of the notebook.
The 11-inch MacBook Air includes a 1366 x 768 resolution display, 1.7Ghz dual core Intel Cor i5 3rd generation processor. 64GB Flash memory. The upgraded model includes a 128GB flash drive for $1,099.
The 13-inch MacBook Air has a 1440 x 900 resolution 13.3-inch display and a Intel 4000 HD graphics. This new model uses a 1.8GHz Intel core i5 3rd generation processor. The 13-inch MacBook Air starts at $1,199 and includes a 128GB SSD and 4GB RAM. The upgraded option includes 256GB of Storage with an upgrade to 512GB as an option.
The MacBook Air models are shipping today. No word if they will be available in stores today, but we're checking into it.
Apple also introduced a new MacBook Pro model with a Retina Display, so be sure to check that out before you spend your cash on a MacBook Air.
Is this enough to make you upgrade or buy a new MacBook Air.

As an Amazon Associate I earn from qualifying purchases.