New MacBook Air May Bring Faster Wi-Fi Next Week
A new rumor from 9To5Mac claims that Apple will refresh its MacBook Air lineup at WWDC with faster Wi-Fi connections.
Along with the likely move to Intel's Haswell chipset, the inclusion of a 1080p iSight camera and a dual-array microphone like the MacBook Pro with Retina Display, the next refresh of the MacBook Air may include chips that use the new 802.11ac Wi-Fi spec. Hints of the new spec appeared in OS X builds earlier this year, which seem to point at the update.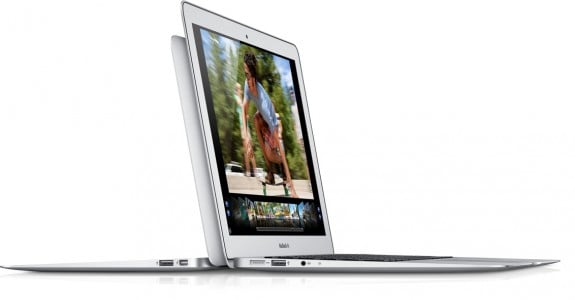 The update to 802.11ac will make Wi-Fi connections faster, though the speeds may not change much for most users as their connection speed relies mostly on their Internet provider. The upgrade to 802.11ac will make file transfers between devices faster, which would help with OS X's AirDrop feature.
Wi-Fi 802.11ac should also make downloading files over Wi-Fi faster and improve the quality of HD movie streaming over the Wi-Fi network. The low latency of the spec should also make it better for gamers who play games online. Gamers who play competitive games like StarCraft 2 or Team Fortress 2 would benefit from a laptop with the new spec.
To go along with the update to the MacBook Air Apple may also update its AirPort Extreme, AirPort Express and Time Capsule routers to support 802.11ac. Those are likely the trio of SKUs that recently leaked with the probable SKUs for the new MacBook Air models.
Without a router that support 802.11ac the spec is all but useless on the MacBook Air. The new spec has a larger range than 802.11n, which could be enough for some users to upgrade their routers, even if just for future devices. With a powerful router running 802.11ac users can more easily cover an entire house with just a single device.
There aren't many other devices on the market that support 802.11ac, but more should come soon. The iPhone 5 only supports 802.11n, but we could see support for 802.11ac on the rumored iPhone 5S or new iPads later this year. So far the list includes the HTC One and the Samsung Galaxy S4. Sony also announced the PlayStation 4 will support 802.11ac when it comes out later this year.

As an Amazon Associate I earn from qualifying purchases.