New MacBook Air Rumors Provide Slew of Fresh Details
While Apple has already slightly updated its MacBook Air for this year, rumors are still coming in as far as a new MacBook Air model that we could see in the future, and a new report provides some juicy new details about it.
According to Jack March, who has provided Apple rumors in the past, Apple is still planning to release a 12-inch MacBook Air with a Retina display at some point next year, and it will include a handful of new features, including the new USB Type-C standard, a different kind of charger (other than MagSafe), and a thinner design that allegedly won't include any fans.
The switch to the new USB Type-C standard is mostly because of the thinner design for the new MacBook Air, although it's also killing two birds with one stone because Apple will now be able to use the latest and greatest USB standard. Furthermore, the new USB port could also come with DisplayPort functionality, allowing users to plug in displays through the USB port. This could cut down on the amount of ports needed on the new laptop, but this is still very much a rumor and isn't close to even being confirmed yet.
As for the fanless design, Apple is hoping to use Intel's new Broadwell processors with this new MacBook Air, which are designed to be able to produce low heat at high performance without the need for a massive heatsink. This would allow Apple to get rid of the fans and go for a thinner design.
Of course, no dimensions were disclosed, but we can only assume that this 12-inch MacBook Air will be super thin.
As for some other smaller details, the keyboard design will leave "almost no space on the side", effectively giving users a large keyboard without sacrificing overall laptop size. Plus, it's said that the speaker location will be "above the keyboard and visible," which is different than current MacBook Pros, which have the speakers situated on the sides, while the current MacBook Airs have the speakers situated below the keyboard.
March concludes by saying that this 12-inch MacBook Air is planned to arrive in Space Grey, Silver, and Gold with a launch date of mid-2015, although specific dates are far from being rumored just yet.
We've heard numerous rumors about a 12-inch MacBook Air all year long, with the latest rumors pointing to a holiday release. That probably isn't true, though, seeing as how new reports all agree that 2015 will be the year.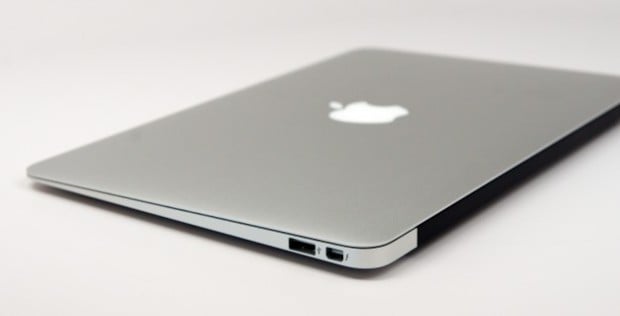 If you're in the market for a new MacBook Air, Apple has already updated its 2014 model with slightly faster processors. However, if you can wait until next year, that might be a good idea, seeing as how that could be a pivotal year for the MacBook Air.
The MacBook Air has been one of Apple's most popular Mac products, coming with a thin and lightweight design that is loved by users of all kinds, especially frequent travelers and commuters who need the portability. Plus, it's gotten faster every year with new processors, and it's currently at its cheapest starting price ever at $899, but we can expect that to go down over the next few years as components get cheaper and competition gets more fierce.
If you're debating whether to get a MacBook Air or MacBook Pro, we have an article that you might want to consider reading, as it could help you decide which model to get, especially since both offer their own sets of pros and cons that can make or break your experience.

This article may contain affiliate links. Click here for more details.