New MacBook Air Wi-Fi: 'You Are Not Connected to the Internet'
The new MacBook Air models have a serious Wi-Fi problem that makes it difficult to recommend buying Apple's latest computers until the company fixes the issue. Complaints litter Apple's support forums  and after testing my review 11″ and 13″ MacBook Airs at several locations I can confirm the problem first hand. If your MacBook Air Wi-Fi is causing serious headaches you're not alone.
The new MacBook Air models are the first Apple devices to feature 802.11ac wireless technology, an upgrade from the 802.11n found in the rest of Apple's MacBooks and iOS devices. Compared to 802.11n, the 802.11ac standard is faster and allows compatible devices to connect to each other from greater distances. Apple's new Time Capsule and Airport Extreme routers also feature 802.11ac technology.
Read: New MacBook Air Boasts 12 Hours of Battery Life on a Single Charge
I started using the new 13″ MacBook Air as my primary mobile machine on Monday and the new 11″ MacBook Air part-time, but didn't have any problems getting online with the new computers. After reading through the Apple support forums it occurred to me that the reason was likely because I was keeping the new MacBook Airs within the comfort of an all-Apple environment.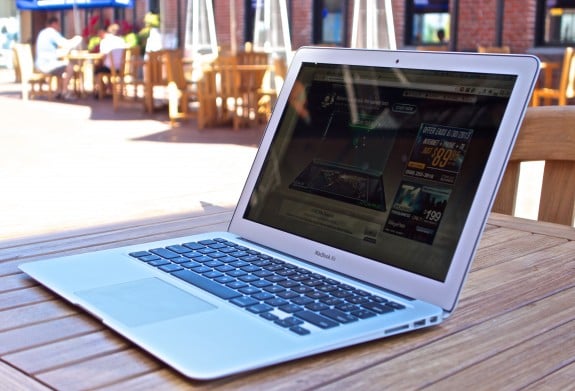 A new Apple Time Capsule router lives in my ground-floor office and serves as my primary router. An older Apple Airport Extreme extends the network to part of the top floor of my house. When I'm out of my house I almost always use my Verizon iPhone 5 as a personal hotspot rather than dealing with public networks.
After hearing about the issues (Read Moe in our earlier article on the issue), I decided to see what would happen if I connected to others' Wi-Fi networks as I ran around San Francisco yesterday. The results weren't pretty.
I could connect to my new MacBook Airs to my parent's Linksys router and get online, but the connections would consistently drop off after about a minute. The Wi-Fi signal indicator at the top of the MacBook Airs' desktops indicated full-strength connections, but Web-sites wouldn't load and ping tests using OS X's Network Utility timed out. None of the usual tricks for solving Mac Wi-Fi problems resolved the issue. I was able to get online using the same network without issue using a 2012 13″ MacBook Air, iPad mini, three iPhones and a HTC One.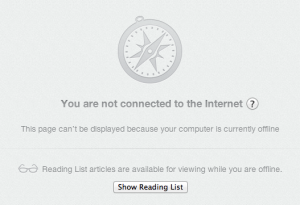 I tried connecting to four different password-free networks in the neighborhood. I was able to stay online for several minutes on one, but the others stopped working after about a minute.  I couldn't get online using a public network at Ghirardelli Square with my 13″ MacBook Air.
Some MacBook Air owners have had luck connecting to their routers after  troubleshooting and fiddling with software updates, but that's not a real solution. As my little experiment illustrates, users generally can't fix routers outside of their own homes. Instead, they're just left with a message like "You are note connected to the Internet."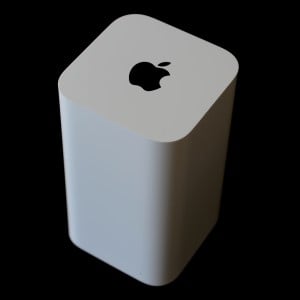 So what's the solution? Apple will likely take care of this with a software update, but there's no telling when that will come. For now, I recommend sticking with Apple routers if your current one isn't working. It can be frustrating to throw more money at Apple for solving a problem with one of their products, but it's a lot better than simply not being able to use your shiny new MacBook to get online. iPhone owners can of course use their devices as personal hotspots like I do, but that could result in wireless overage fees.
New MacBook Air buyers frustrated with the new issue can of course simply return their Macs within 14 days of purchase or trade them in for a MacBook Pro with Retina Display if they can't wait for Apple to solve the issue.