New MacBook In-Store Availability Coming This Month
The new MacBook was officially launched a month ago, but it will supposedly be available in stores later this month.
According to 9to5Mac, a memo was issued to Apple Store retail employees that the new 12-inch MacBook will be available at Apple Stores globally beginning the week of May 25. However, the memo also states that limited quantities are already available in select Apple Stores right now.
Customers who are interested in the new MacBook have been able to try out the new laptop in stores, but have been re-directed to Apple's website if they wanted to buy one. This is similar to how Apple is handling Apple Watch orders. In-store availability most likely won't arrive until next month, so customers can only order online for now.
The 12-inch MacBook was announced back in March and was launched earlier last month. It weighs just two pounds and is only 13.1mm thin at its thickest point, which is 24% thinner than the 11-inch MacBook Air.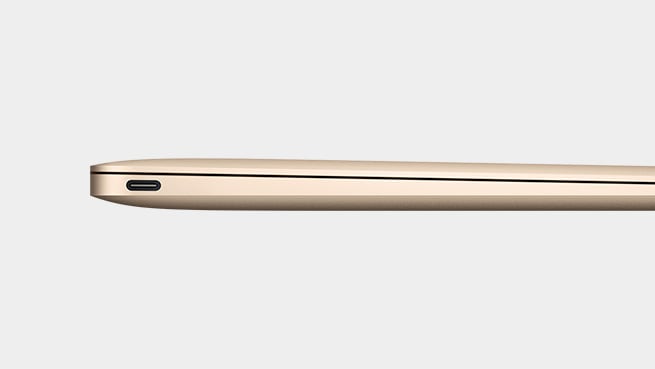 As rumors have been predicting, this new MacBook comes with a 12-inch display and is equipped with a Retina-quality resolution of 2304 x 1440, making this the first ultra-thin MacBook to sport a Retina display.
The new machine also has an all-new keyboard, which is 40% thinner than the old style, but the key caps themselves are 17% larger. It's a better-built keyboard overall, though, with stainless steel dome switches instead of silicone (these are the parts under the keys). Plus, each key has it's own backlight instead of a general set of LEDs lighting up the whole keyboard. This makes for a more even application of light across the keyboard.
The trackpad received an upgrade as well. It's still the same glass material, but it's now pressure sensitive and you can click it anywhere, instead of just from one side like previous trackpads. The pressure sensitivity is used for what Apple is calling "force clicks," which will allows you to press hard on an address in the Mail app to get a location (for example). You can also use force clicks in Finder to see a preview of whatever is inside a folder.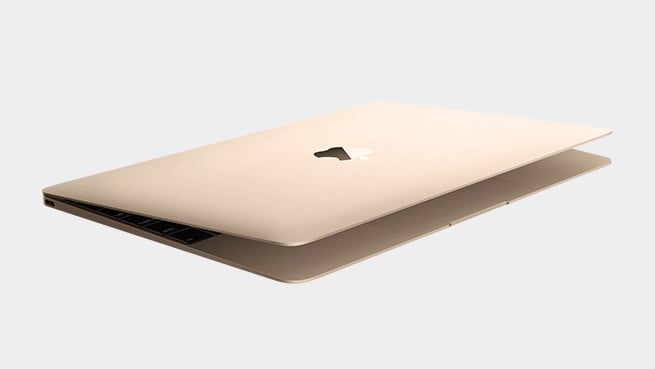 On the inside, the new MacBook is rocking a fanless design, which is the first MacBook ever to do that. This means that noise levels will be pretty much nonexistent. It's also rocking Intel's new Core M processors, which only uses 5 watts of power. Compared to other processors currently on the market, 5 watts is incredibly low and Apple says that you'll be able to fit in 9 hours of web browsing with the new MacBook.
Complete specs include a 1.1GHz Intel Core M processor, 8GB of memory, 256GB of flash storage, and Intel HD Graphics 5300.
As for ports, the new MacBook only has one Type-C connector, which supports USB, DisplayPort, HDMI and VGA, but you can get an adapter that allows you to expand that one USB-C port into a few different options.
The new MacBook comes in silver, space gray, and gold. Prices start at $1,299 for the entry-level model with an upgrade to a 1.2GHz processor and 512GB of storage costing $1,599. The new MacBook is available to purchase online and joins the MacBook Pro and the MacBook Air line. However, it looks like buyers will be able to purchase the new MacBook in stores very shortly.