New MacBook Pro & Cheaper iMac Released
Apple has updated its 15-inch MacBook Pro with a Force Touch trackpad and a faster processor, as well as a cheaper Retina iMac model.
The new MacBook Pro's Force Touch trackpad allows users to either tap on the trackpad or press down on it get something different. It's still the same glass material, but it's now pressure sensitive and you can click it anywhere, instead of just from one side like previous trackpads. The pressure sensitivity is used for what Apple is calling "force clicks," which will allows you to press hard on an address in the Mail app to get a location (for example). You can also use force clicks in Finder to see a preview of whatever is inside a folder.
Apple updated the 13-inch MacBook Pro in March alongside the announcement of the new 12-inch MacBook. It comes with Intel's new Broadwell processors, allowing for faster performance while still keeping battery life in check, as well as faster flash storage and a boost in graphics. The 15-inch MacBook Pro has received these same upgrades, with the entry-level 15-inch model coming with a 2.2GHz quad-core Intel Core i7 processor, 16GB of RAM, 256GB of flash storage, and Intel Iris Pro Graphics.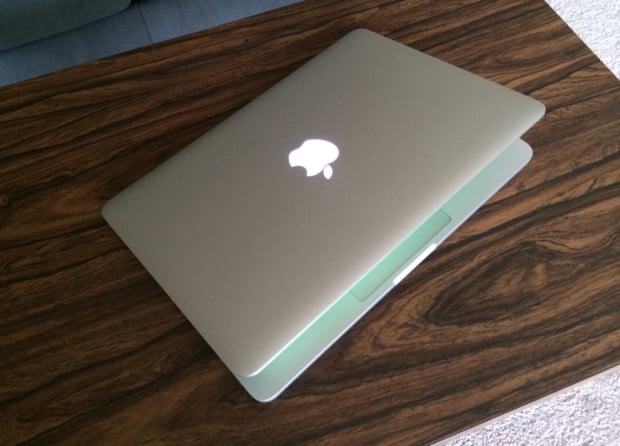 As for the Retina iMac, Apple has released a cheaper model of the 27-inch version, ringing in at $1,999. This will get you a 3.3GHz quad-core Intel Core i5 processor, 8GB of RAM, 1TB of hard drive storage, and AMD Radeon R9 M290 graphics.
The top-tier Retina iMac has also been given a price cut, coming down from $2,499 to $2,299 just several months after its initial release. Sadly, Apple has yet to touch the 21.5-inch iMac models as of yet, but that day should hopefully come rather soon.
The new 15-inch MacBook Pro finally joins the 13-inch model and the new 12-inch MacBook, which was released earlier this month. However, instead of giving it the "Pro" or "Air" suffix, the company is simply just calling it the new "MacBook," but it definitely has the MacBook Air feel to it, as Apple CEO Tim Cook says that it's "the most extreme and efficient notebook we have ever created."
The new MacBook weighs just two pounds and is only 13.1mm thin at its thickest point, which is 24% thinner than the 11-inch MacBook Air.
As rumors have been predicting for a while now, the new MacBook comes with a 12-inch display and is equipped with a Retina-quality resolution of 2304 x 1440, making this the first ultra-thin MacBook to sport a Retina display.
The new machine also has an all-new keyboard, which is 40% thinner than the old style, but the key caps themselves are 17% larger. It's a better-built keyboard overall, though, with stainless steel dome switches instead of silicone (these are the parts under the keys). Plus, each key has it's own backlight instead of a general set of LEDs lighting up the whole keyboard. This makes for a more even application of light across the keyboard.
On the inside, the new MacBook is rocking a fanless design, which is the first MacBook ever to do that. This means that noise levels will be pretty much nonexistent. It's also rocking Intel's new Core M processors, which only uses 5 watts of power. Compared to other processors currently on the market, 5 watts is incredibly low and Apple says that you'll be able to fit in 9 hours of web browsing with the new MacBook.
Complete specs include a 1.1GHz Intel Core M processor, 8GB of memory, 256GB of flash storage, and Intel HD Graphics 5300. As for ports, the new MacBook only has one Type-C connector, which supports USB, DisplayPort, HDMI and VGA.

As an Amazon Associate I earn from qualifying purchases.