New MacBook vs MacBook Pro: What Buyers Need to Know
Apple announced a new MacBook last week at its Apple Watch event, but instead of giving it the "Pro" or "Air" suffix, the company is simply just calling it the new "MacBook." Here's what you need to know if you're thinking about buying a new MacBook and can't decide between a MacBook Pro or this new MacBook.
While the all-new MacBook isn't a MacBook Air replacement, it definitely has the MacBook Air feel to it, as Apple CEO Tim Cook says that it's "the most extreme and efficient notebook we have ever created."
The new MacBook weighs just two pounds and is only 13.1mm thin at its thickest point, which is 24% thinner than the 11-inch MacBook Air.
As rumors have been predicting, this new MacBook comes with a 12-inch display and is equipped with a Retina-quality resolution of 2304 x 1440, making this the first ultra-thin MacBook to sport a Retina display.
It's also the same price as the MacBook Pro, starting at $1,299, which could spark questions about which MacBook buyers should go with: the new MacBook or the MacBook Pro. One's way lighter and thinner than the other, and one is way more powerful. Here are some things you should know if you're debating between the two.
Portability vs Performance
Two of the biggest differences (and perhaps the only differences) between the MacBook Pro and the new MacBook is portability and performance. The MacBook Pro outperforms the new MacBook in pretty much every category, while the new MacBook is the most-portable MacBook that Apple has ever made.
The MacBook Pro sports a 2.7GHz Intel Core i5 processor with 8GB of RAM and 128GB of flash storage, while the new MacBook only has a 1.1GHz Intel Core M processor with 8GB of RAM, although it does come with 256GB of flash storage, which is double what the MacBook Pro comes with.
If you're looking for performance, the MacBook Pro is easily the model to go with, as the processor alone will speed ahead of the new MacBook.
However, there are some users who don't need all that performance, and instead can go with a lower-power machine and the ability to have a thin and light laptop that the MacBook Pro could never achieve. The new MacBook weighs just two pounds, while the MacBook Pro weighs in at around 3.5 pounds. This may not seem like a huge difference, but you'll certainly notice it when you hold the two laptops.
If you travel a lot and don't need a lot of performance, the new MacBook is worth considering, but definitely don't take the MacBook Pro for granted. While it's thicker and heavier, it's still a very thin and light laptop, considering how much performance it packs in.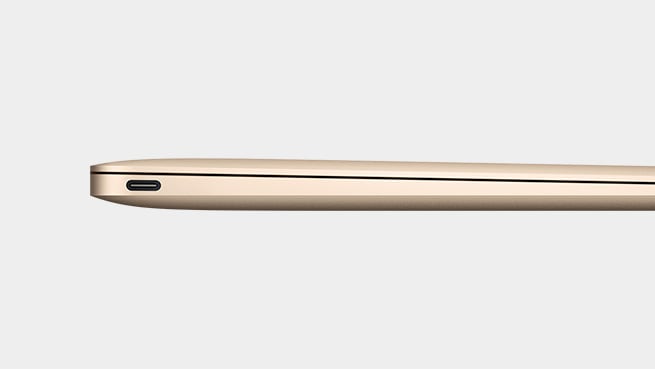 I've been toting around a Retina MacBook Pro for well over a year now, and I'm not so sure that I'd want to sacrifice the power I have to save a pound or so. The MacBook Pro is already extremely thin and light, and it can make potential new MacBook buyers just as happy for the most part. However, it's ultimately up to you what you want to do.
Normally when you're thinking about buying a MacBook Pro or a MacBook Air, there are a lot of differences between the two devices that can make the decision easier, like more or less battery life, price, and performance, but considering that the new MacBook is the same price as the MacBook Pro and has the same battery life, it really boils down to whether or not you want ultimate portability or the best performance.
Unfortunately, you can't have both, so when deciding on whether to spend your $1,300 on the new MacBook or a MacBook Pro, consider your portability needs as well as your performance needs when making a decision.