New Madden NFL 15 Ad Is the Best Thing You'll Watch All Year
With the release of Madden NFL 15 coming on August 26th, developer Electronic Arts was always going to need to pull out all of the stops to get Xbox One and PS3 users in stores to buy the game on release day. To do that the company has to understand not just what it needs to deliver in the game itself, but also the mentality that Madden NFL fans have while playing it. A new Madden NFL 15 ad featuring comedian Kevin Hart and some of football's greatest stars is probably the best thing you'll watch all year.
The ad, which debuted today and includes Richard Sherman, Dave Franco and an ungodly amount of other football stars is everything past Madden ads haven't been.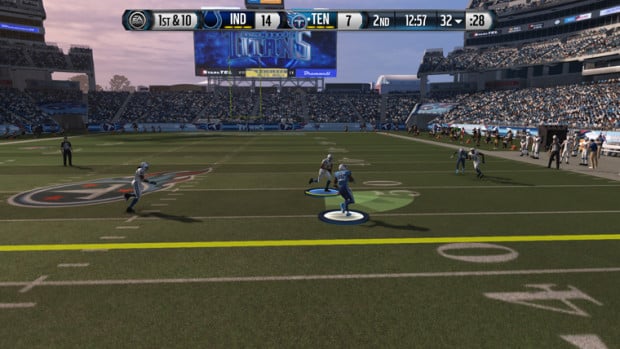 In the commercial Electronic Arts doesn't waste time trying to convince gamers that Madden NFL 15 has the most realistic presentation mode ever seen in a football game. There's no talk about how better player animations will make players feel like they're controlling players in a real full scrimmage. At no point does Hart or anyone else in the video talk about how new practice modes and changes in defensive game play make Madden NFL 15 the best football – albeit, only —  football game on store shelves this year.
https://www.youtube.com/watch?v=-DL0W9AUCuY
What this new Madden NFL 15 advertisement does do is celebrate the mindset, what actually goes on in players heads as they pick up a controller and play against their friends. The ad begins with an announcer formally informing users that its "Madden Season." Hart smacks Dave Franco and then spends half of the ad taunting him in different ways. He keys his car, beaks into his house, walks into his agent's office and has him tackled by MVP Richard Sherman. By the middle of the ad, all bets are off and Franco and Hart meet in his back yard to settle their differences. A DJ and television rise out of Franco's pool and the two pick up matching Xbox One controllers. At one point, Franco's house is set on fire. Instead of rushing to call the local fire department, he keeps his eyes on the game deciding to "let it burn."
With Madden NFL 15, Electronic Arts seems to have finally come to the same conclusion that everyone else has – that for better or for worse it can keep making small improvements all it wants and still not convince gamers to pick up the title. Madden NFL games don't follow the typical game release cycle, instead they're there on store shelves every summer with a new roster and some extra features. To be clear, none of these features are specifically bad. However, it's not like suddenly the rules that govern football suddenly change in between versions.
To be clear, Madden NFL 15 does have a number of new features. Electronic Arts really has added new practicing modes so that users can learn their strengths and weaknesses. The presentation of each game has improved and there is an updated roster full of new players for buyers to use on their custom teams. The game even brakes down defensive play into separate categories for players who feel a firmer stance is necessary in stopping an opposing team from scoring.
Read: New Madden NFL 15 Bundle turns Xbox One Into a Sports Powerhouse
Madden NFL 15 arrives for the Xbox One and PS4 on August 26th in the United States. Users won't have to upgrade their video game console to get Madden NFL 15, the game will also be available on the Xbox 360 and PS3. That being said, those versions of the game won't look nearly as good as the versions for the two newer consoles.

This article may contain affiliate links. Click here for more details.