New Moto 360 Smartwatch Release Rumored
This week Motorola took the stage and announced a trio of brand new Android smartphones, but missing from its announcement was a new smartwatch to replace the popular Moto 360 from last year. Powered by Android Wear, the Moto 360 was one of the most popular watches, and while it isn't official, the 2nd Gen Moto 360 rumors are starting to emerge.
Early last year Google debuted Android Wear, a version of Android built for wearable devices like a smartwatch, and it was shown off on the Moto 360. It wasn't released until nearly six months later in September, and many expected a new Moto 360 along with the new 2015 Moto X, but it was a no-show at the event this week.
Read: Android Wear Update Takes Aim at Apple Watch
However, it appears that a new Moto 360 for 2015 is in the works and could be coming soon, and maybe even be announced and released in time for the Moto X Pure Edition release date this September. Read on for the latest details.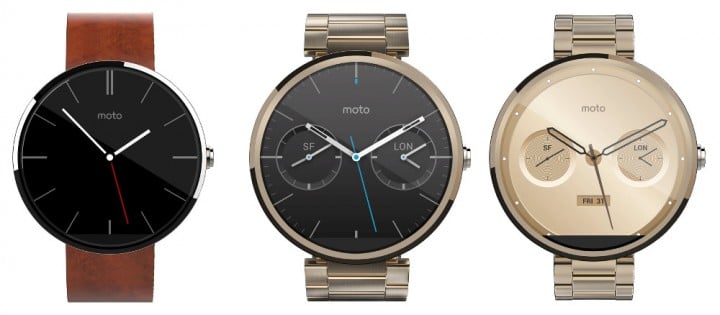 For months we've been expecting a new Moto 360 smartwatch to leak, be rumored, or released along with the Moto X and Moto G for 2015, but that didn't happen. Nothing has hinted at the idea of Motorola releasing another impressive Android Wear smartwatch, until now. Well, aside from a charger a few weeks ago by Motorola.

The Moto 360 was one of the most popular smartwatch options to be available in 2014, and a successor seems highly likely. A new Moto 360 could have a thinner profile, a fully round display instead of the flat-tire look from last year, a better display, and most notably better battery life. The Apple Watch has been extremely successful, so we see no reason for Motorola to skip on this segment, especially considering the success of the original.
Yesterday, just hours after the Moto X and Moto G announcement live in New York City, some details surfaced suggesting that Motorola is working on a new Moto 360 smartwatch, and the device just cleared the FCC.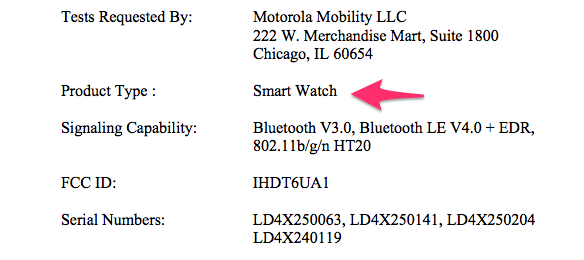 Typically a device doesn't go through the FCC certification and clearing process unless a release date is near, as this is usually one of the final hurdles a device needs to jump over before being released to the public. That could mean that a new smartwatch is in the works and wasn't ready in time to be unveiled this week, and could be announced in the near future, but we'll have to wait and see.
The Moto G was announced and released yesterday, but the other devices revealed aren't coming anytime soon. In fact, the new 2015 Moto X "Pure Edition" won't be available until sometime in September. This puts it roughly on the same annual release cycle, right on time to be released about a year after the model before it.
If that's the case, we could see Motorola make another set of announcements and reveal its latest smartwatch in time for a September debut and release date, but it's hard to tell. One of the phones announced yesterday, the Moto X Play, isn't coming to the United States. In the press release though, Motorola said sorry for that and to stay tuned for more device(s) coming to the US later this year. Those will likely be some DROID smartphones for Verizon, but a smartwatch or two are apparently in the works as well.

We'll keep an eye out for more details, leaks, or speculation about a second Moto 360 smartwatch, and update the moment we have more details. Android Wear looks to offer plenty of new features along with Android M this fall.

As an Amazon Associate I earn from qualifying purchases.