New Moto G Details and Image Emerge
While flagship and expensive smartphones have arrived over the past few months like the LG G3, Samsung Galaxy S5, and HTC One M8, some buyers may be eying something a more wallet friendly. Today we're getting what could be our first look at the new Moto G for 2014.
Last year Motorola shocked the mobile market by delivering what we all know as the Moto G. A smartphone with impressive all-around specs, although not extremely high-end, but delivered it with an excellent price point of under $200 contract free. The Moto G was one of their most popular and best selling smartphones of all times.
Read: Moto X+1 Leaks Running Android L
Simply being called the Moto G 2nd Generation, below is the first photo of what is purportedly the successor to the extremely popular Moto G. All the attention has been on Quad-HD displays and 16 megapixels cameras lately in expensive smartphones, but those aren't for everyone. We've been hearing a lot about the upcoming Moto X+1 lately, and now we could have one more Motorola smartphone coming this summer.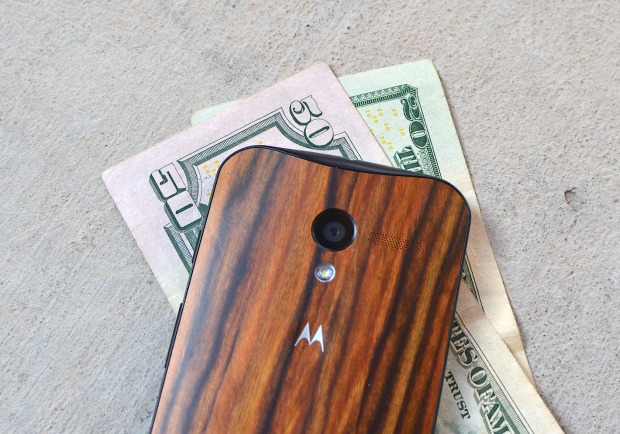 The Moto G wasn't a premium smartphone by any means. Offering a quality overall package at a wallet-friendly price under $200 contract free, compared to $600 smartphones from the competition. Which is why it was extremely popular in 2013 and well into this year. However, a better model is on the horizon if these latest leaks are accurate.
What made the original so popular was the 4.5-inch 720p HD display, quad-core processor, nearly stock Android 4.3 operating system, and decent overall design all for such a low price. Being the first budget option that still delivered an excellent experience for smartphone buyers. Not to mention the removable and replaceable color-customizable backplate.
While the Moto G is still extremely popular today, and even made our list of best budget phones linked to below, Motorola is reportedly already preparing a much better option for 2014.
Read: Best Cheap Android Smartphones [2014]
Below is a photo of the device in question, which is simply being called the Moto G 2nd Generation. Adopting the popular front-facing speaker design from the HTC One and new Moto E, the Moto G2 could be quite the smartphone this year. The leakster reports the Moto G2 screen coming in around 4.7-inches with a 1280 x 720p HD display, and a very similar quad-core processor to the model last year.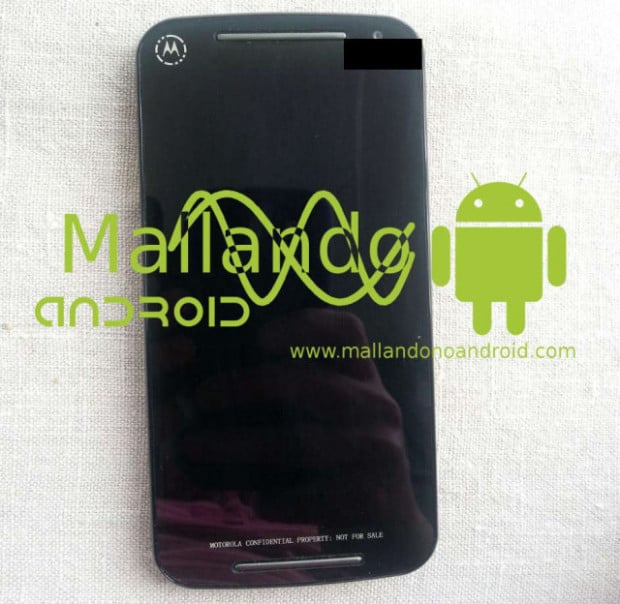 The Moto G2 could come with an 8 megapixel camera, up from the 5 megapixel shooter on the original, which was our only complaint in our Moto G Review. That's all that we know thus far, but more details are likely to start surfacing more and more as a potential launch and release date grow near.
We've only received one image so far, which looks extremely similar to recent Motorola smartphones. Adopting the same design up front, reportedly the same rear curves, but adds front facing speakers. From what we're hearing this week the all-new Moto G 2nd Generation could arrive later this fall and essentially be a toned down Moto X but for the same $200 price point. Essentially blending the Moto X and Moto G into one package.
This isn't a brand new flagship smartphone to take on the iPhone 6 or Samsung Galaxy S5, but it isn't aiming to be. Motorola is aiming for those on a budget that want a well-rounded smartphone for a good price, and the new Moto G could be an excellent option later this year.
We'll keep our eyes our for more details or pictures, as well as any potential release date information for the new Moto G.

As an Amazon Associate I earn from qualifying purchases.