New Moto X 64GB Released for Eager Buyers
The impressive new Moto X 2014 (2nd Gen) was announced and released back in September, and since has been a rather popular smartphone for all the features and customization included. Today though Motorola has just released another option, offering the new 2014 Moto X in a 64GB version.
When Motorola announced the new Moto X and Moto G back in September many buyers weren't too thrilled to see only 16 and 32GB storage options available, especially considering the original Moto X eventually arrived in a 64GB variant. Today that all changed, and a 64GB option is now available.
Read: 5 Small Screen Android Phones Worth Buying
Over the past few months the new Moto X has been an extremely popular smartphone given the features, specs, price, and all the customization options available. Including different colored backs, wood, and even leather for those wanting something unique. Read on for more details about the new Moto X release that arrived today.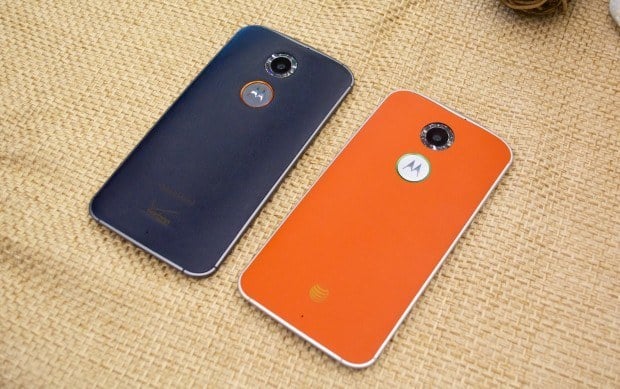 In a surprising move this morning Motorola.com added a new Moto 64GB version to MotoMaker, but it's only available in one option. Motorola is selling the "Pure Edition" factory unlocked Moto X that works best with GSM carriers like AT&T and T-Mobile in a new 64GB storage option. Until today only a 16 and 32GB version was for sale.
The Moto X doesn't have a micro-SD slot for user expandable storage like the Galaxy S5 or HTC One M8, so offering a unit with more storage simply makes sense. The new 64GB Moto X is only $100 more than the 16GB model, coming in at $599 for those interested.
The Moto X Pure Edition is not only unlocked, but it's also free from any carrier software, apps, or bloatware, and was the first Moto X updated to Android 5.0 Lollipop back in November. Motorola will likely continue to provide the Pure edition with updates first, making this an enticing smartphone worth buying as 2014 comes to a close.
Read: Moto X 2014 Review
Currently the Moto X Pure Edition runs Android 5.0 Lollipop with a few tweaks and improvements from Motorola. Things like touchless controls, voice commands, Moto Assist, Moto Display, and others. Other than those this is a stock Android 5.0 device, and will likely see an update to Android 5.0.1 or Android 5.0.2 in the near future.
Again, the new Moto X Pure Edition with 64GB of storage is $599, and the usual $25 extra fee for wood or leather backs still apply. The smartphone is available to buy outright, and Motorola offers financing and free shipping as well, for those interested.

As an Amazon Associate I earn from qualifying purchases.