New Moto X Pre-Orders Start Shipping Early
As the Moto X release date finally arrives, more and more details are starting to emerge regarding the release. Everything from pre-order pages going live, to units finally shipping to eager buyers, but many questions still remain regarding the smartphones launch.
When Motorola took the stage on September 4th and announced the new Moto X, the Moto G for 2014, and the Moto 360 release date, they only had two carriers to talk about. Confirming both Verizon and AT&T would offer the Moto X. When the phone went up for pre-order earlier this week it was only for AT&T, and Verizon was no where to be found. However, both will offer the phone
Read: New Moto X Release Date Breakdown
The original Moto X from 2013 was released on AT&T, Verizon, Sprint, US Cellular, and other regional carriers, and many expected the same in 2014. Sadly that isn't the case, and the link above will explain the entire release date situation. That being said, we do have good news for those who did order the new smartphone.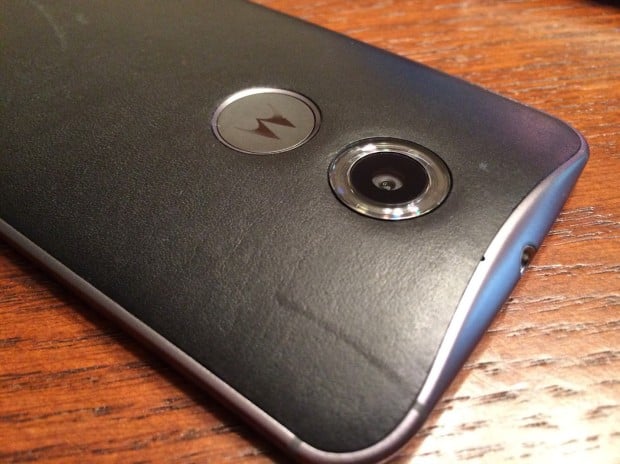 A few weeks ago Motorola finally announced all the details about the new Moto X for 2014, and a few days later officially opened up pre-order pages for eager buyers. The new Moto X is much improved over the model last year, has a lot to offer including more customization, and still comes at a wallet-friendly price.
While the release date for Verizon Wireless still remains a mystery, with nothing but leaks and rumors suggesting it will be available on the 26th, buyers are left with the Pure edition, or ordering through AT&T.
This week we can confirm the all-new Moto X is now shipping out to those who pre-ordered. AT&T confirmed last week that pre-orders would begin shipping on September 23rd, which was yesterday, and ours shipped right on time as promised. If you were one that paid for 2-day delivery, it should arrive tomorrow or Friday.
Read: New Moto X Hands-On Video
AT&T has a short exclusive on the phone, considering no other carriers in the United States have announced anything, except for Motorola confirming Sprint will not offer the Moto X this year.
However, if you didn't order through AT&T we still have good news. It appears as if the MotoMaker.com orders are shipping already too. Initially the "estimated shipping" was showing 10 days out for most who pre-ordered, whether it was a custom model, or the Pure Edition, leaving most waiting until the 26th for orders to actually ship. This morning though we've received a few tips that MotoMaker.com orders have already been shipped out to at least a few folks, and likely many more.
The Moto X went up for pre-order on the 16th, and with the site claiming a 10-day wait for units to ship, many buyers expected the device to ship on the 26th or later, and not arrive until possibly next week depending on shipping methods. Thankfully it appears that Motorola has started a few days ahead of schedule, and you could have your new Moto X as soon as today.
Many MotoMaker orders shipped yesterday, and we've received more than a few tips from readers confirming their unit has shipped today. A little surprise as this is two days ahead of schedule.
So what about other options? Again the Moto X on Verizon is rumored to be available for order on the 26th, but that's yet to even be confirmed. Meaning we'll have to wait for Verizon to confirm the details before we can say for sure. Both T-Mobile and Sprint will not offer the Moto X this year, for whatever reason, but the unlocked "Pure Edition" will work with all GSM carriers.
Sprint owners are 100% out of luck, but those buying the unlocked Pure Edition Moto X can use it on AT&T, T-Mobile, or any other GSM carrier in the United States and around the globe. It should fully support almost all 4G LTE networks.
We'll keep an eye out for more details regarding an in-store release date for AT&T, as well as a launch of any kind from Verizon Wireless. So stay tuned.