New Moto X Release Date Breakdown
Earlier this week the new Moto X went up for pre-order through Motorola's Moto Maker website. For months reports and rumors have speculated over the actual Moto X release date, but now that we have the official details consumers will want to know what to expect regarding the release.
The new Moto X has been highly anticipated thanks to the improved specs, free customization features, and new leather backs that offer a truly one-of-a-kind smartphone. And while we don't know exactly when all carriers will finally offer it, we do have additional details prospective buyers will need to be aware of moving forward.
Read: iPhone 6 vs New Moto X: What Buyers Need to Know
The Moto X is available now for pre-order through AT&T, but that is the only carrier currently offering the smartphone. We know at least one more is on board, but so far those who aren't with AT&T or Verizon may be in a bit of a bind if the Moto X was in their smartphone buying plans. Read on for all the Moto X release date details.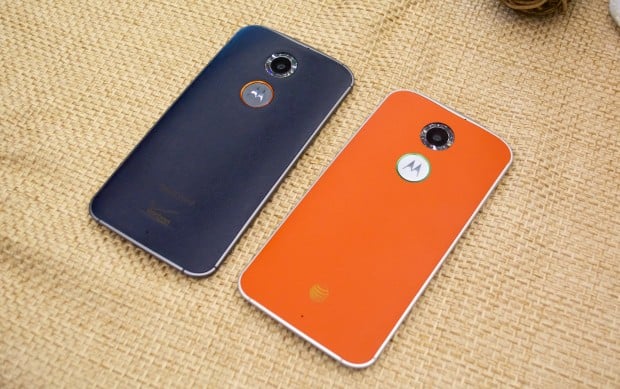 After going up for pre-order earlier this week, we expected many other carriers to announce pricing, release dates, pre-orders and more, but that never happened. Instead only AT&T was on board, with reports that Verizon's Moto X will arrive on September 25th. The company has yet to make an announcement, but one could be coming soon.
The new Moto X was announced earlier this month, and Motorola confirmed a global release would arrive on carriers before the end of the month. The new smartphone is $499 outright, or $99 with a new 2-year contract from AT&T, and likely the same from Verizon Wireless. But what about the others?
Yesterday the Moto X release took a bad an unexpected turn when Motorola confirmed the Sprint network will not carry its latest smartphone. Last year the Moto X launched on Sprint, full of customization options, so it was rather surprising the learn they've passed on the device for 2014. We're not yet sure if this is a Motorola choice, or Sprint, but likely more information will surface soon. Unless something changes due to user outcry, Sprint owners will have to look elsewhere if the Moto X is the phone they'd like to buy this fall.
Read: New Moto X Hands-On Video
This means that for now only AT&T, Verizon, and US Cellular have announced they'll have the new smartphone available in the United States. T-Mobile didn't offer it last year, at least not officially, and the word we're hearing is they won't in 2014 either. Leaving AT&T and Verizon as the two main carriers for Moto X buyers.
Currently users only have a choice of the AT&T Moto X, or the new Moto X "Pure Edition" which offers a stock experience without carrier bloatware, unlocked for both AT&T and T-Mobile (or any GSM carrier) and updates direct from Motorola, instead of from carriers. This is the only way to get the Moto X on T-Mobile for now, and we don't see that changing.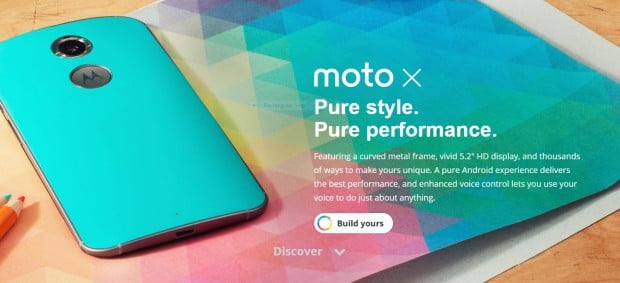 US Cellular confirmed they'll offer it later this month, which means we could see an announcement and pre-order page by live before September comes to a close. They've yet to confirm anything beyond that, leaving the entire Moto X release date somewhat of a mystery.
That being said, those who've ordered from AT&T or Motorola will be getting their phones early next week. AT&T pre-orders are listed as shipping on September 23rd, which is Tuesday, so buyers should have it before the end of the week. Or sooner depending on shipping methods.
The "Pure Edition" was pushed to 10 days, and will start shipping on September 26th, which means most of those won't arrive until the following week, right as the month comes to a close. When the phone was announced in the first week of September many expected a smooth release, but this is far from it. Details are still unknown, carrier support is limited, and MotoMaker customization is limited to only AT&T and Verizon, for now.
Read: New Moto X vs Moto X (2013): What You Need to Know
As a reminder the new Moto X comes with a 5.2-inch 1080p HD display, a powerful 2.5 GHz quad-core processor with 2GB of RAM, 16/32GB or storage with a micro-SD card, an improved 13 megapixel camera with a new ring-flash, and a single front facing speaker on bottom. The Moto X runs Android 4.4.4 KitKat, and is available in over 25 different customizations. Those being 18 colors, accent colors, engravings, four wood backs, and four new leathers. The wood and leather customization is a $25 premium, and only available on MotoMaker.com.
Again, the all-new Moto X for 2014 is available for pre-order now on Motorola.com, from AT&T, and there's even a $50 Moto X deal available already. Get it now before they're all gone.
We'll keep an eye out for more details from Verizon, T-Mobile, and other US carriers, but don't get your hopes up for a release on T-Mobile or Sprint.

As an Amazon Associate I earn from qualifying purchases.