New Moto X Release in the US: What You Need to Know
Late last week Motorola finally unveiled the new Moto X and put all the rumors to rest regarding the release date, pricing, and features. We've been speculating what to expect for months and months, but now all the details are official and prospective buyers will want to know all the details when it's released later this month.
The Moto X was joined by a new Moto G and the Moto 360 smartwatch, both of which are available today for purchase. However, the flagship Moto X isn't available quite yet, and most likely we'll be waiting for announcements from individual carriers.
Read: New Moto X Hands-On
The new Moto X (rumored as the Moto X+1) release date is later this month, but there is no specific release date in September. Instead, we just know the device is coming soon, from an array of carriers, and we'll have to wait and see how the entire launch pans out. That being said, we know plenty already, and below is everything buyers will need to know regarding the Moto X release in the United States.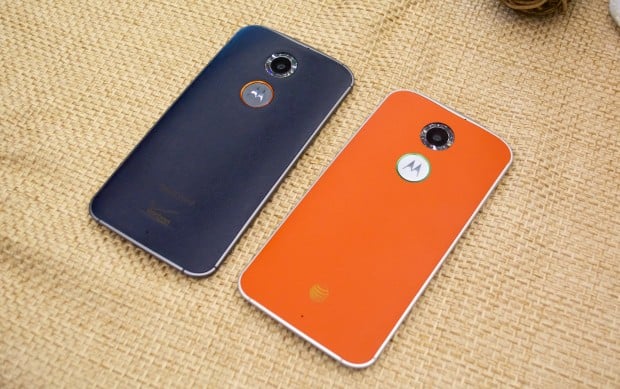 Way back in February all the rumors started when Motorola tweeted that a new Moto X successor would arrive later this summer, and since then buyers have been waiting patiently. Now that the phone is here and we know nearly all the details, the last remaining bit is regarding the release date in the US.
Motorola has said time and time again it will arrive this summer, which in 2014 technically ends around September 22nd. We can't take that date by face value, especially considering each carrier will likely release the phone on separate days or weeks as the month progresses.
However, last week Motorola confirmed major US carriers will have the new Moto X (Moto X+1, Moto X2) in stores and available to buyers this month starting at $99 on contract, or $499 outright. This is a good price considering most flagship phones from Samsung, LG, and Apple retail for at least $599, if not more.
Moto X US Release
So when can you expect the Moto X to arrive from Verizon Wireless, AT&T, T-Mobile, Sprint and many others? Soon. At the Moto X event on September 4th we saw both AT&T and Verizon units floating around, which were eventually given to all that attended the event.
This confirms both AT&T and Verizon are to carry the Moto X, and will likely be the first carriers to offer it. AT&T had a short two week exclusive last year, and an even longer exclusive on the MotoMaker.com customization suite which eventually opened up for all carriers. Multiple rumors have pegged Verizon's Moto X release for September 25th, but a few leaked images also hint at September 17th for the new Moto X release date.
So what about the other two major carriers in the US? Not to mention some of the smaller regional carriers. While we can't be certain of some of the smaller carriers, T-Mobile will likely offer the phone, even though they've yet to make a formal announcement. All major carriers sold it last year, so it makes sense to see the same situation in 2014.
US Cellular confirmed they'll offer the Moto X to its users as well, sometime before the end of the month. So again, we don't have concrete details from any particular carrier, but with September nearly 1/4 over, we can expect announcements and official dates to arrive before the end of the week.
Motorola also stated that (for now) only AT&T and Verizon are on board for MotoMaker.com which will allow buyers of the new Moto X to choose from over 25 different customization options. There's 18 colors, accent colors, four wood backs, and four different leathers to choose from. Custom colors are free but the wood and leather are a $25 premium.
All four major carriers, and Republic Wireless all support MotoMaker for the original Moto X from 2013, and while we don't have confirmation of Sprint or T-Mobile this year, they'll likely be added in due time.
Again, it's worth noting that AT&T, Verizon, Sprint, and US Cellular have all confirmed plans to carrier the new Moto X. T-Mobile is the only one to not mention it yet, but rest assured, they'll make it known soon enough. We're also hearing the UK release is set for October 6th, giving the US a short exclusive on the bigger, faster, better and brand new Moto X.

This article may contain affiliate links. Click here for more details.