New Motorola Droid Bionic Revealed (Photos)
Many of you have been anxiously waiting to see what the new Motorola Droid Bionic will look like after Motorola confirmed that the one we saw back at CES had been scrapped. Well, today, we apparently have our first images of Verizon's upcoming 4G LTE Droid smartphone and as you can see, the form factor is definitely different than before.
The photos, which come from a site called MobileGearz, show off the new Droid Bionic and confirm a couple of things. First, it's going to have an 8 megapixel rear camera when it arrives. The camera will be capable of 1080p video recording and will have auto-flash. Second, it's going to have the new and improved MotoBlur that arrived on the Motorola Droid X2.
It also appears to have connectivity to the laptop dock as well, same as the Motorola Atrix 4G. So, if all of this is true, Motorola and Verizon have the makings of a great device. Many of you are probably going to shed a tear about the old form factor but this will certainly do. As for the important features, screen resolution and processor speed, those are still unknown.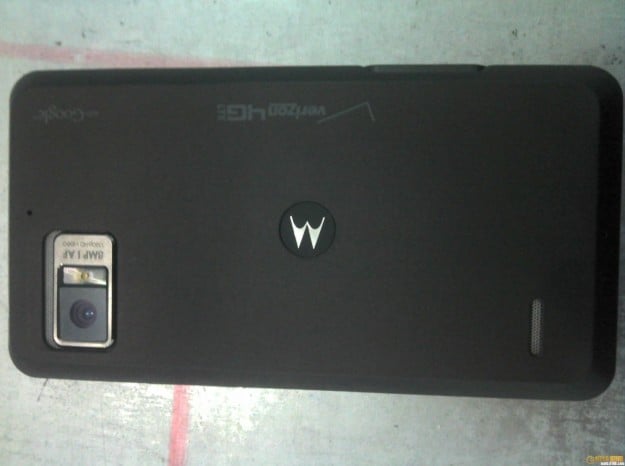 There has been speculation that the NVIDIA Tegra 2 that was originally in the Droid Bionic has been replaced with a TI OMAP dual-core processor and benchmarks seemed to have confirmed the fact that it has been replaced. NVIDIA though has stated that the Tegra 2 has no problems with Verizon's LTE network so it's unclear why Motorola has changed.
Verizon's next 4G LTE device is supposed to be out at some point this summer although the carrier nor Motorola have not committed to a specific date as of yet.