New MVNO Ting Promises Low Rates, iPhone in Future
File sharing site Tucows is planning to launch its own mobile virtual cellular network called Ting, which will piggyback on Sprint's network. Ting plans to offer tiered voice, messaging, and data without contracts nor overages. The way the system works is that if a customer uses more voice or data than their plan allocates for, then Ting will automatically bump the customer up to the higher plan. If a customer under-uses their voice minutes or data, then they'll be bumped down to an available lower plan. This way, there is little waste and no overages, which can save customers money.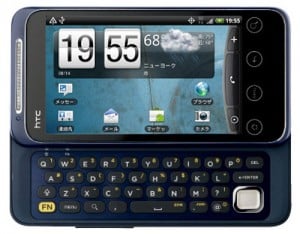 While Ting will launch initially in mid-year 2012 with devices that are already available for Sprint's network, including the HTC EVO Shift 4G, an Android smartphone with a sliding keyboard, and the HTC EVO Design 4G, a unibody and compact 4-inch phone with a high resolution screen, the MVNO promised that an iPhone offering will eventually come to its network. If true, Ting will be among the first pre-paid and/or MVNO carriers to offer an iPhone. The HTC EVO Design 4G will launch as the HTC Detail on Ting.
As there is no contract–users aren't tied into Ting's service for a specified period of time–there are no early termination fees nor are there subsidy discounts for devices. That means that users will have to pay a higher up-front cost for the smartphones and other devices.
Via: Electronista

As an Amazon Associate I earn from qualifying purchases.