5 New Nexus 6 Rumors Emerge
A new Nexus 8 (also known as the Nexus 9) tablet is rumored for arrival alongside Google's new Android L release. And while the Nexus 8 could still arrive alone, new Nexus 6 rumors suggest that we could see Motorola release a brand new Nexus smartphone this year to compete with the iPhone 6, Samsung Galaxy Note 4, and others.
For months we've heard rumors about a Nexus 8 tablet, a device that's supposedly being made by HTC, the manufacturer behind the original Nexus smartphone, the Nexus One. Nexus 8 rumors suggest that the company will be pushing the device live later on this year alongside a brand new Android L release from Google.
Earlier this the year, we saw Nexus 6 rumors point to a release from LG. However, in the build up to Google I/O, it appeared that Google's rumored Nexus 6 was dead in the water thanks to the company's Android Silver program, a high-end program that's said to be coming in early 2015. While it was initially thought to be replacing the Nexus program, Google itself denied that that would be the case opening the doors for more Nexus-branded devices.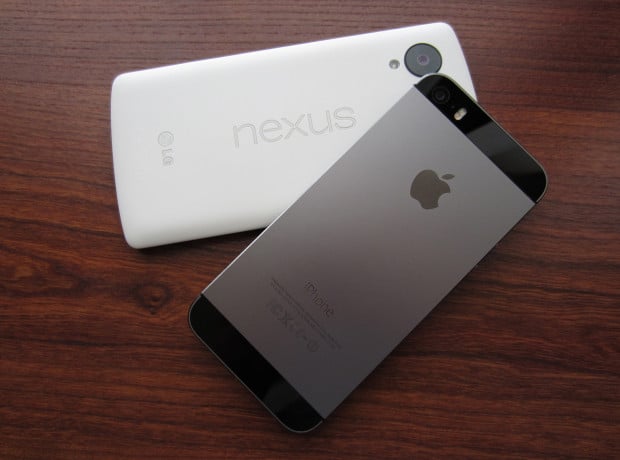 While the Nexus 8 is thought to be one of those Nexus devices, rumors suggest that we could potentially see Motorola release a brand new Nexus smartphone with a massive display. Thanks to a new report from Android Police, Nexus 6 rumors have flared back up and it looks like the Nexus 8 tablet and Android L update could be joined by a new Nexus smartphone later this year.
Many of the details remain unclear though the report details five new Nexus 6 rumors. First, and maybe most important, the device is said to be from Motorola, maker of the Moto X and Moto G. Motorola is expected to release a follow up to its Moto X, dubbed Moto X+1, but it appears that we could see Motorola push out a brand new Nexus smartphone in the future.
Motorola Nexus smartphone rumors have popped up before, most recently at the tail end of last year ahead of the holidays and the Moto G launch, so while this information appears to be solid, it's possible that plans could change in the weeks ahead. LG's Nexus 6 looked like a solid bet until the rug was abruptly pulled out from underneath it.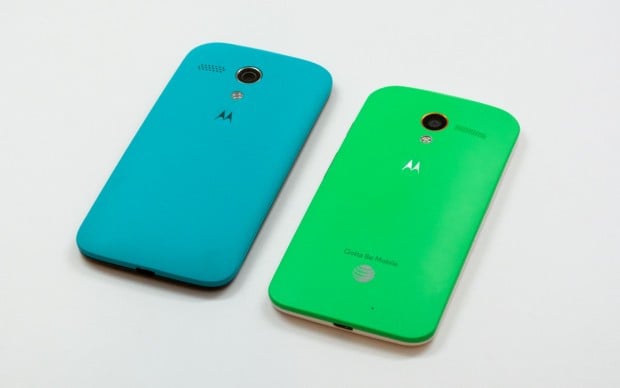 Motorola Nexus 6 rumors point to a massive 5.9-inch display with an unknown resolution. This would put the display on par with the 5.7-inch Samsung Galaxy Note 3 and could position the phone against the Samsung Galaxy Note 4 and the 5.5-inch iPhone 6, both of which are rumored for 2014. If true, the Nexus 6 would be the first "phablet" class Nexus smartphone. Last year's Nexus 5 sports a 5-inch display.
The device is rumored to have a fingerprint sensor, something that was also rumored to be on board LG's cancelled Nexus 6. This makes sense given that most mainstream phones, including the Samsung Galaxy S5 and iPhone 5s, feature fingerprint sensors for added convenience and security. Motorola's Atrix 4G also possesses a fingerprint scanner but it was extremely early for its time and never caught on.
It appears that the company is targeting a November release for this new smartphone but it doesn't look like that is firm. November fits in well with Google's usual Nexus release window and it fits right in with Nexus 8 release rumors that point to the fourth quarter. In 2012, Google released the Nexus 10 alongside the Nexus 4 so a simultaneous Nexus smartphone and tablet release isn't out of the question.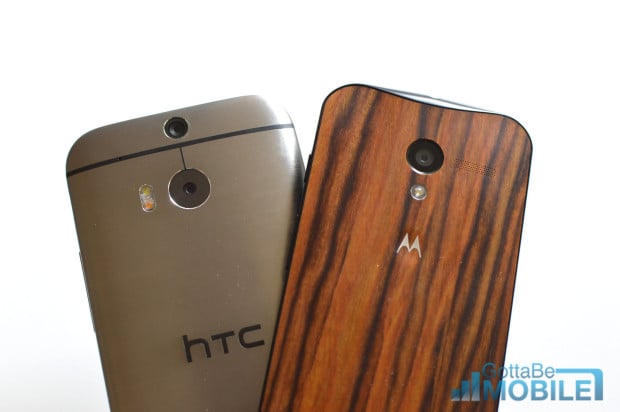 Finally, the last of these Nexus 6 rumors suggests that this device has a codename "shamu," a name that is backed up by a listing inside of Google's bug tracker. Google tends to use aquatic names for its Nexus devices, the Nexus 5 is called Hammerhead, so the name "shamu" certainly hints at this being a Nexus smartphone and quite possibly, a Nexus 6.
The Information also reports that Google is working on a new Motorola Nexus and that it's slated for this year:
After Lenovo agreed to buy Motorola, Google's Android unit began working with Motorola to develop a co-branded "Nexus" phone that's considered to be a "phablet," or phone-tablet, because of its large screen size, according to three people with knowledge of the matter.
While the sources are credible, there is always a chance that Google scraps the device or changes it before its launch. With November and the fall fast approaching, we should hear more about the company's plans for the fall and the holidays which at the moment, look like they could feature a Nexus 8, Nexus 6 and Android L.

This article may contain affiliate links. Click here for more details.