New Nintendo 3DS Release Date Set
Video game maker Nintendo isn't waiting until the late fall to unleash a new console for mobile gamers. This week the video game giant announced that there's an official New Nintendo 3DS release date coming soon and bundle perfect for fans of its best-selling Animal Crossing games.
Nintendo confirmed that the New Nintendo 3DS release date is September 25th for gamers in the United States this week in a press release. The new Nintendo 3DS is an upgraded version of Nintendo's previous 3DS system and a smaller version of the new Nintendo 3DS XL that's been on sale in the United States for months.
When the New Nintendo 3DS release date arrives shoppers will be able to pick up a special Animal Crossing: Happy Home Designer bundle with it. That bundle includes the game, two Animal Crossing themed faceplates and a single Animal Crossing themed Amiibo card for $219.99. The New Nintendo 3DS saves users from having to adjust its 3D technology. It uses cameras mounted on its top to track faces and adjust the affects accordingly. Inside is a faster processor. The New Nintendo 3DS also comes with built-in NFC technology. In short, buyers won't need to purchase the Nintendo NFC Reader/Writer accessory before they can use the tiny figures with their games.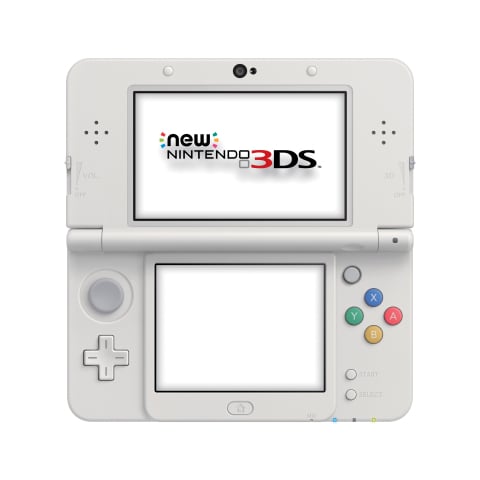 To celebrate the launch of Animal Crossing: Happy Home Designer and the New Nintendo 3DS Nintendo reiterated it's plan to introduce Amiibo cards this year. Animal Crossing will be the first game to support Amiibo Cards come September 25th. These cards work with both the New Nintendo 3DS and the New Nintendo 3DS XL. They're for gamers who don't necessarily want to collect physical figures, but do want access to the extra content that having an Amiibo provides for their games. Nintendo already revealed that Nintendo 3DS and Nintendo 2DS consoles that don't have NFC support built into them can still purchase Amiibo figures and Amiibo cards for use with their games. $19.99 The Nintendo 3DS NFC Reader/Writer add-on is set to launch this month for those users.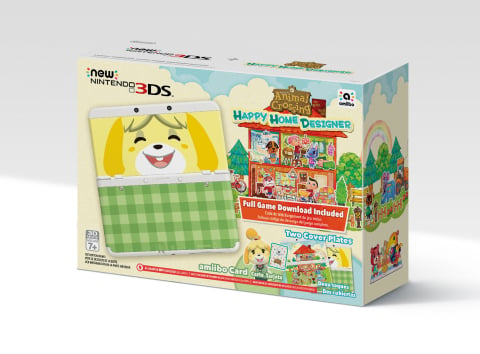 Nintendo also used its time at the GameStop Conference to announce updates to the motion controller that rocketed the original Wii to the top of the sales charts. Browser, Toad and Yoshi will get their own themed Wii Remote Plus controllers at GameStop on September 11th to mark the arrival of Super Mario Maker. A special Yoshi themed Motion Remote Plus controller is coming when Yoshi's Wooly World launches on October 16th. Nintendo says that Wii Remote Plus controllers are more accurate than the original controllers.
The company isn't leaving the New Nintendo 3DS XL out in the cold either. It's launching a special The Legend of Zelda Tri-Force New Nintendo 3DS XL console on October 30th. That console will only be available to GameStop shoppers. The Legend of Zelda Tri-Force arrives on store shelves a few days earlier than its custom piece of hardware, October 23rd.
Separately, Nintendo revealed that users can finally purchase codes for their digital store directly Amazon. Called Digital Codes, the new option finally lets Nintendo gamers skip heading to a store or adding a credit card directly to their Nintendo account if they want. Amazon sends the codes to shoppers in an email. Users then have to redeem that code in Nintendo's store.
All told, Nintendo is making some pretty bold bets on new hardware ahead of the holiday shopping season. Sales of its Wii U console are still anemic, but the Nintendo 3DS family of consoles are still the best-selling dedicated mobile game platforms in the world. Mobile gaming on smartphones is a huge market, but the Nintendo 3DS is the mobile gaming platform of choice for almost everyone serious about their games.
Amazon hasn't yet added New Nintendo 3DS pre-orders to its site yet. GameStop has the New Nintendo 3DS Animal Crossing Happy Home Designer Bundle available for pre-order now on its site. Buyers should note that the console doesn't come with an AC Adapter. They'll have to hang on to their old one or purchased a wall adapter separately.

As an Amazon Associate I earn from qualifying purchases.