New Nokia Leak Is Likely Lumia Phi Screen
In just over two weeks Nokia will likely announce its new Windows Phone 8 devices in New York City, and we're already seeing leaks of the devices.
The latest leak comes from WPCentral and shows a 4-inch screen for an upcoming Nokia phone. The screen looks very similar to the one of the leaked Phi device we saw recently. This new screen has an updated logo for Windows Phone 8, however.
The screen shows a front-facing camera next to the earpiece of the device, and a thick black bezel below the screen. The thicker lower bezel matches up with the Phi, which is likely the successor to the Lumia 800. It's hard to tell from the image, but this screen is likely curved like the Lumia 800.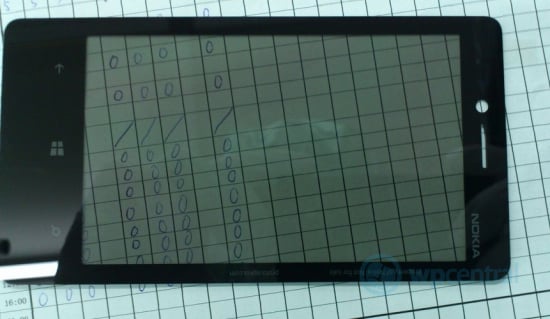 This new screen is just a bit smaller than the last leaked Nokia screen we saw, which measured closer to 4.3 inches. That screen is likely for the successor to the Lumia 900, and is flat. If Nokia follows the same pattern as the Lumia 800 and 900 both of these new phones will have similar specs, just varying screen sizes.
Nokia will likely announce these two phones along with a third device at the September 5 event, though it likely won't release the phones for quite some time after. Current rumors say Windows Phone 8 devices won't release until November, which means a long wait unless Microsoft gives Nokia special treatment.
Unfortunately, according to WPCentral, none of the rumored Nokia devices will use its PureView technology. The third device is likely the successor to the Lumia 710 instead of the Windows Phone 8 version of the 808 PureView.