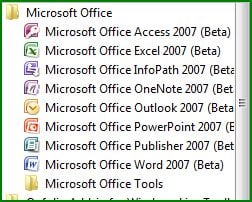 I just installed the Office 2007 Beta 2 Technical Refresh and now see a nice collection of new icons. Pretty nice looking.
Overall, I have to say that Office 2007 Beta 2 with the Technical Refresh is running snappier than the previous release. Applications are loading and responding much quicker, and this on a machine running Vista.

As an Amazon Associate I earn from qualifying purchases.