New Panasonic ToughPad FZ-Q1 is Hard and Rugged
For years, Panasonic has offered seriously durable notebooks and phones for construction crews, outdoors man and anyone that finds themselves replacing their devices more than they should because of scrapes and screen breaks. Panasonic added a new device to that family of durable devices at CES 2016. The Panasonic ToughPad FZ-Q1 is a rugged Windows tablets.
Announced at the Consumer Electronics Show in Las Vegas, Nevada, the ToughPad FZ-Q1 is a tablet with an outdoor-friendly shell. It's spill proof so that users don't have to worry about it coming in contact with liquids. The magnesium alloy body of the device allows it to take falls like a champ. Panasonic says that not including a fan allows the ToughPad FZ-Q1 to be dust resistant.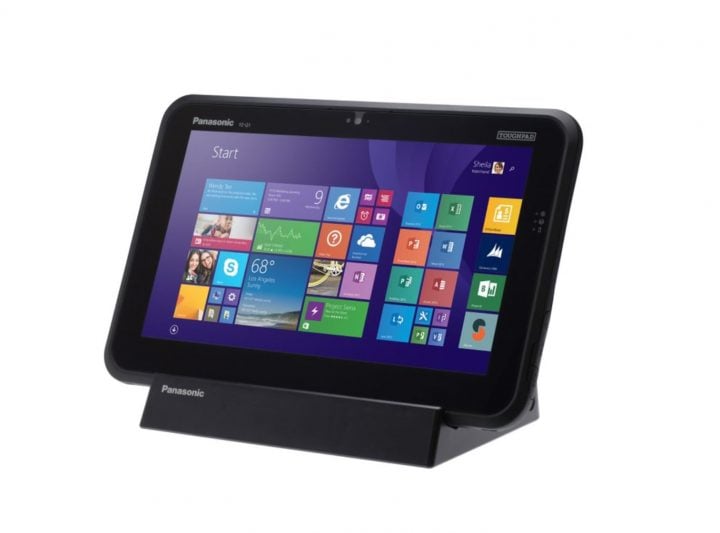 The device features a 12.5-inch display. The display is has a rating of 350nits so that it's screen isn't drowned out by sunlight. There are two models of the ToughPad FZ-Q1 coming. One is built around an Intel Celeron N2807 processor. The other has an Intel Core i5-4302y VPro processor and 8GB of RAM for those that really need some horse power while on the go. Both models feature fast solid state drives. Each has a USB 3.0, MicroSD card slot, a 2 megapixel front-facing camera for video chatting and a 8 megapixel camera for capturing photos. There's also Wi-Fi, Bluetooth, GPS and options for LTE mobile data connectivity when paired with a service plan from a wireless carrier like AT&T.
Arriving with the ToughPad FZ-Q1 are a keyboard and a cradle that'll allow owners to seamlessly transition between being mobile and getting work done at a desk. A stylus comes with the device.
The ToughPad FZ-Q1 will arrive on store shelves in March for $999 and $1699. Strangely, the company has opted to include Microsoft's Windows 8.1 Pro operating system on both devices instead of Windows 10. Those that purchase the more expensive model can download to Windows 7 if they'd like.

As an Amazon Associate I earn from qualifying purchases.