New Pogo Stylus: Sometimes Dumb is Better Than Smart
When it comes to the realm of the iPad Stylus these days everyone is excited about "smart" styli. These smart versions use Bluetooth 4.0 Low Energy (LE) to communicate with the iPad and Apps to provide a supposedly better and more controlled experience. Typically this new technology focuses on providing better wrist protection or palm rejection and pressure sensitivity. All well and good. We've seen some new entries with more to come. By and large they work, but in my opinion, no one has quite solved the "smart" stylus equation just yet.
And then there is the "dumb" stylus. The label "dumb" means there is no battery and no Bluetooth connection, merely a tip that is designed to work with the capacitive screen of the iPad (or other Tablets). These have been around since the early iPad days and continue to be popular accessories. And sometimes, in some Digital Inking cases, "dumb" is the smarter choice, depending on your Inking style and needs.
Last week Ten One Designs announced the new Pogo stylus. Essentially an update from its original Pogo stylus, it has a new chassis and design. It also has a removable pen clip for those who don't want a clip on their stylus.
The new Pogo is also designed to replace tips easily. I ordered a new Pogo and received it yesterday. Taking it out of the package and testing it with several Inking programs I can report that in the category of dumb styli, the new Pogo is a very good stylus choice, especially at the price of $19.99.
It feels well balanced in my hand. I like the ever so slightly longer length as well as the balance more than the Wacom Bamboo Stylus that had been my favorite up to this point.
The rubberized tip, while still soft like all tips of this style, flows easily across the iPad's screen. Ink seems to flow smoothly enough to fit my sloppy Ink note taking style in several Inking Apps including Penultimate, Paper, Noteshelf, Bamboo Paper and ZoomNotes. When trying to sign a PDF document using the new Pogo, it takes some finesse, but it works as reasonably as other dumb styli do in that capacity if the signature space is not too small. Marking up a PDF using a free hand mode works very well depending on the size of the digital pen you select.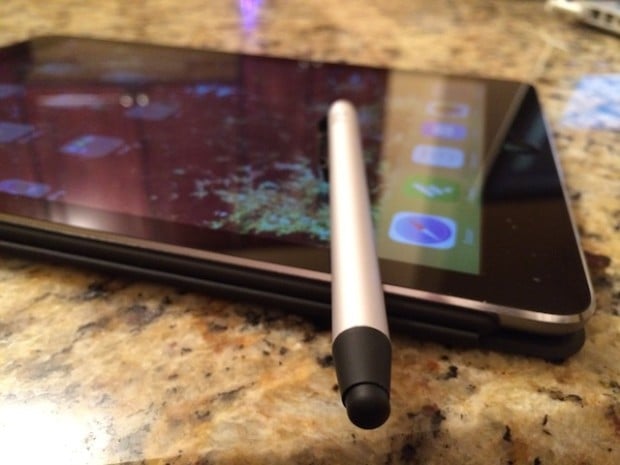 So, as far as "dumb" styli are concerned, I'd say that the new Pogo is definitely worth a look in these days where "smart" styli are all the rage. It is certainly a less expensive alternative if you don't need very fine control of your Digital Inking.  Again, it depends on your Inking style and needs, but the new Pogo feels very good in my hand and I'm very pleased with how the interaction of stylus and screen produce Digital Ink on the digital page.