New Purchase Could Add Ad-Supported Talk Shows To iTunes Radio
Apple's iPod and iPhone lines aren't just responsible for revolutionizing the way users listen to music and watch videos. Apple was also an early pioneer of podcasts, digital downloads of talk radio shows that users can store on their phones and listen to whenever they like. Now, the company seems poised to revolutionize the world of talk radio again, this time by possibly integrating Swell into the iTunes Radio app that debuted with iOS 7.
Apple has yet to announce anything yet, but sources who spoke with Re/code indicate that the company will announce that it's purchased Swell sometime this week. Like the podcasting app and iTunes Radio, Swell is all about taking traditional forms of media and making them available on-demand. Swell, which has been available on the iPhone for some time, lets users stream programs like NPR's On The Media or audio broadcasts of shows made by independent producers.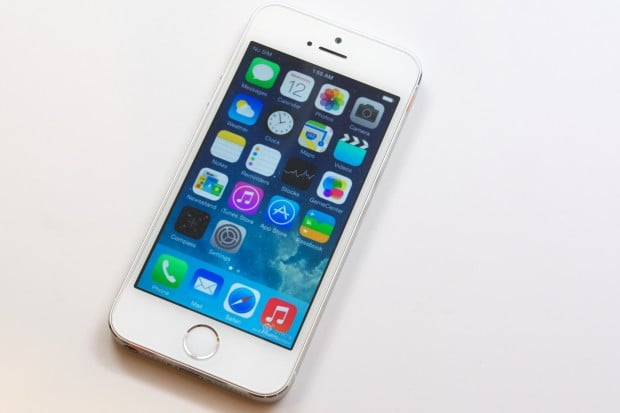 The iPhone & iPad's Podcast app does this too, but Swell takes most of the decision-making out of the equation. Once a show is done it simply moves on to another that the listener mike light. In that way it's a lot like Pandora or the Radio feature that Microsoft's Xbox Music service uses to find new tracks.
Users can still search for their favorite programs too. There are also other advanced features like the ability to speed up playback or set a timer to stop the program you're listening to after you've fallen asleep.
Today, Swell is available for free in the iTunes App Store, but if the $30 million purchase goes through, it'll disappear later this week. As part of the purchase agreement, Swell will shut down and most of its team will go to work for Apple, allegedly. Some are speculating that we could see a refreshed Podcasts app for the iPhone and iPad because of this deal, however it's make more sense for Apple to put the team to work on iTunes Radio.
iTunes Radio was one of the most exciting features to come with iOS 7. Until its debut, Apple hadn't revamped its approach to music and audio entertainment in a very long time. iTunes Radio users can listen to as much as music as they want absolutely free – provided that they don't find ads particularly annoying. Stations are curated by teams at Apple based on genres and didn't topics. In those ways Swell's functionality sounds like a perfect fit for iTunes Radio.
That Apple would be able to monetize podcasts for the first time certainly wouldn't hurt either. Today, the separate Podcasts app remains free on the iPhone, iPad and in iTunes. Unfortunately, the Podcast app has seen better days.  iPhone and iPad owners who don't enjoy listening to advertisements can subscribe to iTunes Match and have them removed from iTunes Radio. iTunes Match costs $24.99 a year. Integrating podcasts and talk radio into this system could seriously boost iTunes Radio's profile, leading to more subscribers and making it less likely that users will switch to other smartphones and tablets.
That iTunes Radio is successful is key to the long-term viability of the iPhone, iPad and even the iTunes Store. When Apple originally launched the iTunes Store and the music apps on each of those devices, music was something users purchased on a disc. Apple quickly made buying individual songs popular, but for the most part it's failed to see past its own success in getting users to purchase music. Today, streaming services are the norm. Spotify allows users to stream entire playlists for free with ads or sign up for a subscription that gives them unlimited downloads for just $9.99 a month.
Read: iTunes Radio – Hands ON with Apple's Pandora Killer
Apple relies a lot on lock-in to keep users purchasing new iPhones. Services like Spotify are available on devices other than the few that Apple makes. If too many users rely on subscription services for more and more of their iPhone experience it could leave the iPhone and iPad vulnerable to cheaper alternatives from Microsoft, Samsung and other device makers.