New Qualcomm Snapdragon 600, 800 ARM Processors Bring 75% More Awesomeness
Qualcomm took to stage at the Consumer Electronics Show to introduce a lineup of Snapdragon processors consisting of the Snapdragon 600 and Snapradragon 800 ARM-based CPUs. These chips deliver improved processing and graphics handling capabilities compared to the current top of the line quad-core Snapdragon S4 CPUs. According to Qualcomm, these chips are now being sampled to partners, so this means that we can hopefully begin seeing new Spandragon 800 and 600 chipsets in smartphones and tablets this year.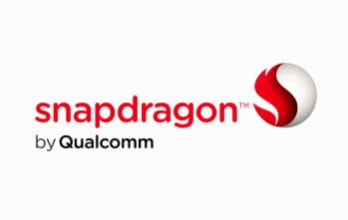 Performance boosts for these chips are really exception. Moving to a smaller 28 nm manufacturing process, the new flagship Snapdragon 800 chipset will deliver a 75 percent boost in performance, according to Qualcomm, when compared to the 1.5 GHz quad-core Snapdragon S4 Pro CPU today. The new chipsets will be clocked faster as well with a quad-core 2.3 GHz speed. The architecture will also support asynchronous SMP, which will allow cores to be fired up independently of each other so fewer cores will be active in less performance-straining situations to allow for longer battery life.
For more CES 2013, stay with GottaBeMobile.
The new Adreno 330 GPU engine delivers 2 times the power of the Adreno 320 GPU of today's S4 Pro chip. The Snapdragon 800 will be available in commercial devices by mid-year.
There will be LTE support with data rates up to 150 Mbps as well as integration for WiFi 802.11ac, USB 3.0, Bluetooth, and FM radio.
The chipset will be powerful enough to capture videos in UltraHD, or 4K videos, which is roughly 4 times the resolution of 1080p full HD. Whether this means we'll see 4K-capable cameras and displays on smartphones and tablets in the near future will be unclear.
The Snapdragon 600 will deliver 40 percent better performance than the S4 Pro and features a quad-core 1.9 GHz clock speed.
The Snapdragon 600 will begin showing up by the second quarter in commercial devices.

As an Amazon Associate I earn from qualifying purchases.