New Quantum Break Release Details Arrive
With just a month left to go until the Quantum Break release, Microsoft and developer Remedy Entertainment are sharing more details about this spring's must-have Xbox One game and how its unique features will work. Details include how the company will deliver Quantum Break's integrated television show and how Windows 10 users will be able to continue their games away from their console.
Microsoft reveals more about Quantum Break in a new post on its Xbox Wire news blog. Quantum Break is exclusive to Microsoft's platforms. Originally, Microsoft billed it as exclusive to Xbox One. A few weeks ago it revealed that Xbox on Windows would get a version of the game too. In fact, those that pre-order a digital copy of the Xbox One version get the Windows version for free.
Quantum Break doesn't have a multiplayer experience at all, but does rely on Microsoft's Xbox Live service for game saves. Both the Windows 10 and Xbox One versions of the game sync to Xbox Live to get their game saves. This means that players can always continue where they left off on any version of the game last.
The game won't be the first high-profile Xbox on Windows enabled title to launch on Windows 10. That honor goes to Square Enix's Rise of the Tomb Raider. Microsoft began letting users purchase Gears of War Ultimate Edition through the Windows Store today. Still, it'll be one of the first high-profile Xbox exclusive to launch on both platforms on the same day.
Quantum Break for Xbox on Windows will include keyboard and mice support so that users who don't have a controller can still play. It'll also support 4K displays, though users will need a decent enough graphics card to handle it. The game already has some pretty steep hardware requirements on Windows PCs.
Quantum Break tells the story of Jack Joyce, a normal guy who develops powers that allow him to slow down time. Joyce is played by Shawn Ashmore. He's hunted by Monarch corporation for reasons we don't yet know. The gameplay focuses on Ashmore, but there's an integrated television show that tells the perspective of Monarch and the game's villains. We now know how Remedy and Microsoft plan to deliver that story.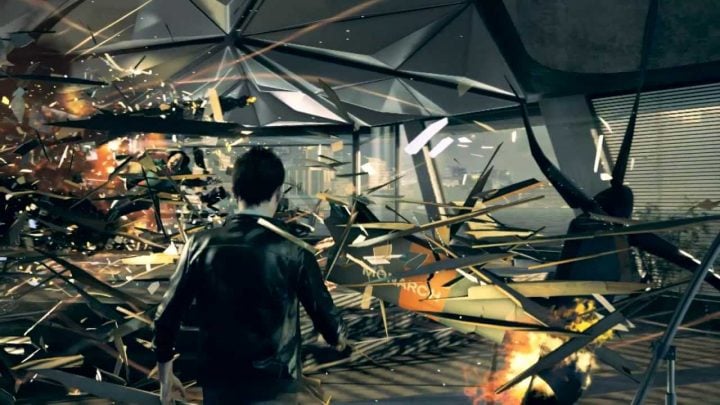 To watch Quantum Break's integrated show, users need an internet connection, it seems. Polygon confirms that the television show portion of Quantum Break is segmented into 4 different episodes that last 22 minutes each. The videos change based on the decisions that players make within the game. Because of this, there's a huge amount of variations.
Game Informer reports that all the different episodes are streamed to users consoles over the internet to avoid filling up the Xbox One's internal or any external hard drives. Players will be able to download the files on Xbox One manually, according to Remedy's Craig Louden.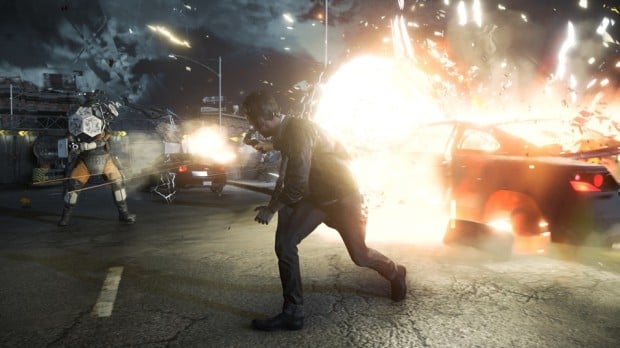 Read: Quantum Break Release: What You Need to Know
Quantum Break is only come to Microsoft's Xbox platforms. That means that players will need an Xbox One or a reasonably powerful gaming PC to play the game. It won't make it's way to Valve's Steam marketplace for example.
Quantum Break is available for pre-order at GameStop and the Xbox Store now for $59.99. Microsoft doesn't offer an enhanced version or a season pass. That being said, there is a special console bundle that gets users a copy of the game and a white Xbox One console for $349. To get the code for the Xbox on Windows version, Xbox One buyers need to purchase a digital copy of the game. The physical copy won't include a code for the Windows Store inside.