New Ruggedized Tablet PC From NEC
Another entry in the ruggedized Tablet PC field has just popped on the scene. NEC is trumpeting the ShieldPRO. Of course it is built to survive drops, spills, chills, heat, dust, sand, all the extremes. According to AkihabaraNews (where we got the link) you can build to order to accomodate different configs and operating systems.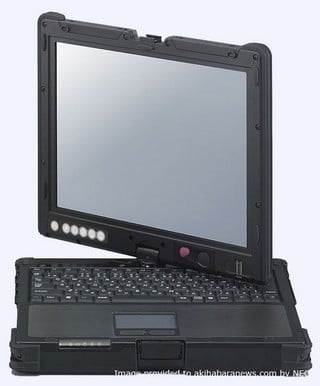 I'd still like one of these rough and tumble Tablet PC makers to send GBM a device to take for a spin. No, not in the washer, just to try it out.

As an Amazon Associate I earn from qualifying purchases.