Snapchat Update: 5 New Lenses We Want to See
Snapchat Lenses are an incredible new way to do more with a selfie. Snapchat continues to offer new Snapchat Lenses and advertisers may soon bring some exciting new Snapchat Lenses to users.
Here is a look at the new Snapchat Lenses we'd love to see in the next Snapchat update based on leaked documents.
When you open the Snapchat app, you can tap and hold on your face and the camera will identify where you are on the screen. Now you can raise your eyebrows or open your mouth to trigger an insane action on the screen that varies with the lens you choose.
Snapchat currently offers seven different Snapchat Lenses and the company continues to rotate in new ways to make your selfies stand out.
A recent report outlines just how much Snapchat wants to charge advertisers to deliver a new Snapchat lens about their brand. BuzzFeed reports that Snapchat is asking $450,000 to $700,000 per day for a new Snapchat Lenses ad campaign.
With figures that high, it's no wonder that some Snapchat Lenses are gone in almost an instant. An un-named Ad executive tells BuzzFeed that, "Advertisers like anything that's shiny, new, and sexy," and we think this is something we'll see a lot of in the run up to the holiday season that is jam-packed with blockbuster movies, Black Friday and ton's of new video game releases.
Here are the new Snapchat Lenses that we want to see advertisers foot the bill for in a future Snapchat update.
Star Wars Snapchat Lenses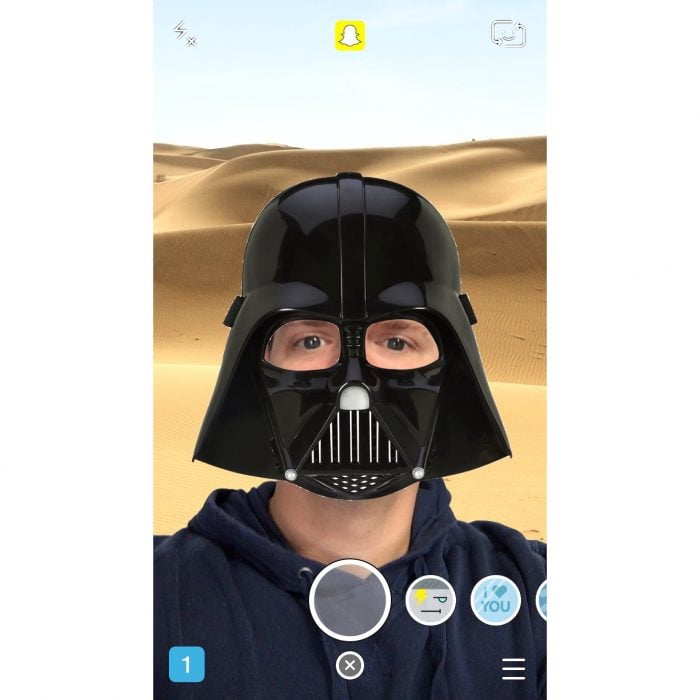 Disney and LucasFilms have the budget to deliver Star Wars Snapchat Lenses for the new Star Wars: The Force Awakens movie release later this year.
Specifically we would love to see a Darth Vader Snapchat Lenses option that delivers breathing sounds and places a mask on our face .
If this isn't up the alley of Disney executives let's go for C3P0, Chewbacca, Han Solo, a Fighter pilot or Rey.
Star Wars is littered with opportunities to deliver new Snapchat Lenses that will allow users to get ready for the release without actually putting on costumes for the wait in line.