New Sony VAIO P offers everything but a touchscreen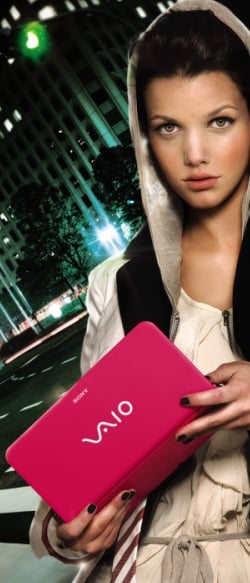 Sony took the wraps off their new VAIO P ultra mobile, and it looks impressive. Features such as accelerometer, digital compass and GPS, which are often gimmicky on other clamshells, look like they'll be put to good use, while leaving out a touchscreen which, I grudgingly admit, was probably a smart choice.
The new P series weighs in around 600 grams – that's 21.2 ounces or 1.3 pounds American – with the standard battery, which offers up to five hours of use. Extended battery is advertised as offering ten hours, but that of course will increase weight. Wireless connectivity includes 802.11b/g/n, Bluetooth 2.1+EDR, and Everywair 3G up to 7.2 Mbps. Already pretty darn mobile based on that, but Sony adds a little frosting to that cake with sensor functionality.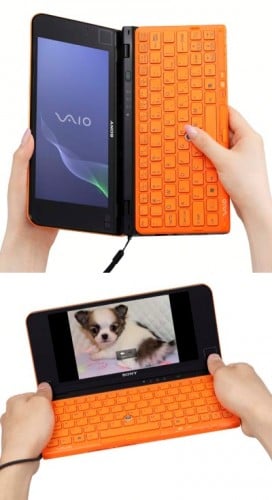 Built-in digital compass and GPS are paired with the new VAIO Location Search software to give the user real-time mapping with position and orientation displayed along with nearby Points of Interest and local weather conditions. The accelerometer allows the usual portrait-landscape mode flipping for document viewing, but also offers the ability to "flick" back and forward through photos, PDF pages and web pages.
Along with that, the new P includes a central trackball complemented by a touchpad and mouse buttons on the screen bezel for easy handling in either orientation, standing or sitting. Sadly, I must admit this should not only compensate for the lack of touchscreen but offer a better user experience. While the new P ships with Windows 7 Home Premium, which does offer touch support, it remains primarily a cursor-based interface. Passive touch on a screen this small and pixel dense (8″ and 1600×768) would likely be frustrating.
Rounding out the specs are an Intel Atom Z540 with integrated graphics, 2GB DDR2 SDRAM, 64GB SSD, and camera right above the right touchpad. Currently being released in Japan, but BGR reports a $799 price tag presumably for its eventual U.S. release. Full details and press release at Sony. Thanks to jkkmobile for the additional photos.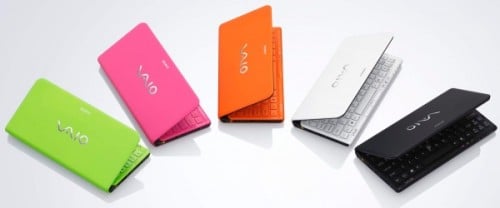 As an Amazon Associate I earn from qualifying purchases.