New Sprint Windows Phone Confirmed
Sprint, America's third-largest wireless carrier, doesn't have a lot to show for its supposed dedication to Microsoft's Windows Phone operating system today. That being said, its subscribers will see at least one Sprint Windows Phone arrive in the near future.
In a statement sent to WPCentral, Sprint representatives don't just hint at future support Sprint Windows Phones, they outright declare that there's at least one in the works.
"We do expect to bring new Windows Phone devices to our customers in the near future, and Sprint is committed to offering a variety of operating systems to our customers," the statement reads.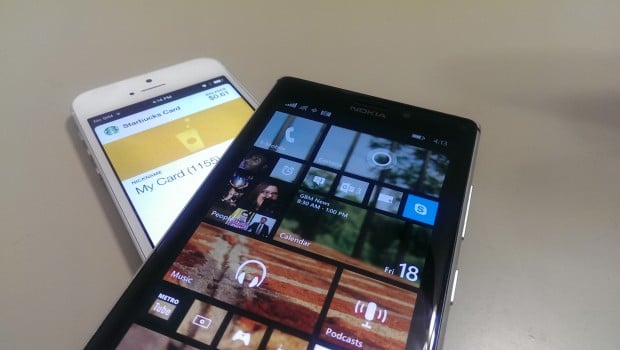 Representatives of Sprint were forced to comment on their future Windows Phone plans after WPCentral readers noticed that Sprint no longer offered Windows Phone as an operating system category shoppers could sort the network's smartphones with. That piece, entitled "Sprint is no longer selling Windows Phones on its Website," had many speculating that Sprint would once again be dropping Windows Phones completely from their lineup. If Sprint were to drop Windows Phones, it would have been a sign that momentum was slowing down. After all, Sprint has had a checkered past with Windows Phone in the past.
To date, Sprint has only offered three Windows Phones to users. The first arrived months after the platform debuted as Windows Phone 7. That device, The HTC Arrive, didn't exactly do well with Sprint customers. Sprint went dark on Windows Phone entirely after that. It wasn't until last year's debut of the Samsung ATIV S Neo and the HTC 8XT that Windows Phones returned to Sprint's store shelves.
Sprint's reasoning for not offering Windows Phones on its website and the state of Windows Phone on the network is less dire. The HTC 8XT and Samsung ATIV S Neo are simply old. Sprint removed them from its website because it no longer had them in stock online.
"At this time, HTC 8XT and Samsung ATIV S Neo have been available for more than 18 months. There is still some inventory available in some of our retail stores, but the devices are no longer available on our website."
At least for now, Sprint seems committed to offering Windows Phones. In addition to clearing up the confusion about future Windows Phones yesterday, Sprint released the Windows Phone 8.1 upgrade for the Samsung ATIV S Neo. That update began rolling out to Sprint ATIV S Neo owners earlier this week. It includes the new Cortana voice assistant, more customization options. The Action Center, which is included in the update, lets users check the time, look at any pending notifications and get quick access to settings of their choosing.
Read: Sprint ATIV S Neo Windows Phone 8.1 Update Arrives
Now that Sprint has settled if it will continue to offer Windows Phones, the question becomes which Windows Phones it plans to announce. There haven't been any leaks of Windows Phones made specifically for Sprint. That being said, we do know that at least one Windows Phone has the correct internals and has been cleared by the Federal Communications Commission. The FCC is in charging of approving and monitoring technology sold in the United States so that it doesn't interfere with devices and technology that are already available in people's homes. Smartphones can't be sold in the United States unless they meet its approval.
Read: Lumia 635 Review
The Lumia 635 is that approved device, according to documents that surfaced back in September. The Lumia 635 is already available through AT&T and T-Mobile. GottaBeMobile reviewed the Lumia 635 when it was released on AT&T.
Presumably, Sprint could also offer the only flagship Windows Phone released in the last few months: The HTC One M8 for Windows. As it's available on Verizon, theoretically it has the right internals for Sprint's network.

This article may contain affiliate links. Click here for more details.