New Surface Pro 4 Release: What We Think We Know
Since the Surface line launched back in 2012, it's had one breakout success. The Microsoft Surface Pro is just about the best example of a Windows 2-in-1 we've gotten. Last year, the company introduced the Surface Pro 4, an improved version of the Surface Pro 3 that the company was able to ride to big sales. Now we're hearing rumors of a new Surface Pro 4.
The Surface Pro 4 that Microsoft launched last October came stuffed full of big improvements. Its predecessor had gotten a lot of things right, but size wasn't one of them. This new version was thinner than previous versions. Processor upgrades made it more powerful and quieter than previous generations too. New Surface Pen upgrades provided more pressure detection when writing. An upgraded rear-facing camera solved the horrible picture-taking problems the Surface Pro, Surface Pro 2 and Surface Pro 3 all suffered from. Microsoft even added a Windows Hello capable camera so that users could log in with just their face.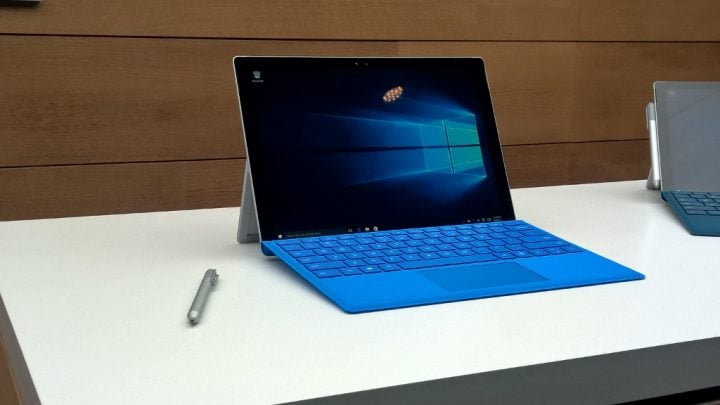 Read: Surface Pro 4 Review – The Best There Is
So where does a possible new Surface Pro 4 fit into all of this? It's hard to say right now. Reports from those that have provided reliable information about Microsoft's plans in the past indicate that Microsoft won't announce a Surface Pro 5 in 2017. At the same time, a recent leak points to an updated version of the Surface Pro being announced at an event later this October.
Amazon Hints at New Surface Pro 4 Release
We owe rumors of a new Surface Pro 4 release almost entirely to a single company: Amazon. Besides selling the Surface Pro 4 at its own website, Microsoft also makes them available through Amazon for purchase. Typically, the retailer is very clued into what's going on with the Surface. If there's a sale on the Microsoft Store giving $100 off some configurations, that sale usually comes to Amazon, for example. This isn't a unique relationship in the slightest. Amazon works directly with hardware creators to bring their products to as many users as possible.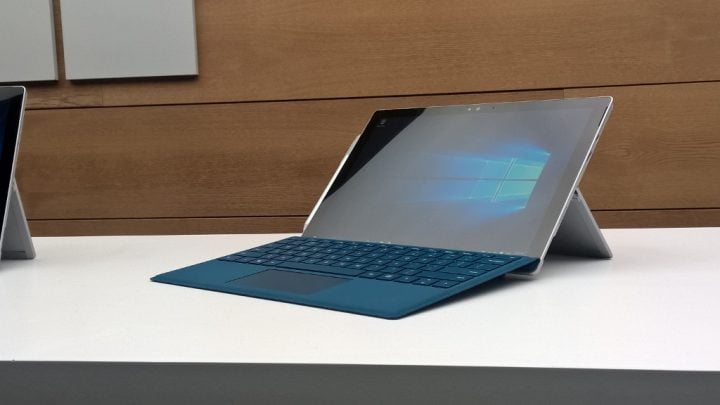 As technology has blossomed, Amazon has found new ways to let users know when they're about to purchase something that's already been replaced with new hardware. It adds a link and notification to the old hardware's store page and it adds some additional text to the device's listing so that users know what they're buying.
Amazon triggered the new Surface Pro 4 rumors with updates to every Surface Pro 4 page within its store. Whereas their titles used to list just their specifications, they now include "old version" in all capital letters so that shoppers know what they're buying.
Naturally, the change caused a lot of raised eyebrows. It's been days since the changes were first discovered. The added text has remained part of each listing's title, confirming that this wasn't a mistake by Amazon employees. There is definitely a new Surface Pro 4 on the way, it seems.
The Possibility of a New Surface Pro 4 Release
Until Microsoft takes to the stage at their event on October 26th, it's hard to say whether the company will announce a new Surface Pro 4 definitively. It's killed products at the last-minute before, there was a Surface Mini that should have been announced alongside the Surface Pro 3. Days before, then new CEO Satya Nadella quietly cancelled the hardware device entirely.
At first glance, the release of a new Surface Pro 4 doesn't exactly jive with what we're heard about new Surface devices. All About Microsoft, which has a solid track record revealing the company's plans early, insists that there's no Surface Pro 5 coming this year. When you parse that though, the Amazon leak and the report complement each other perfectly.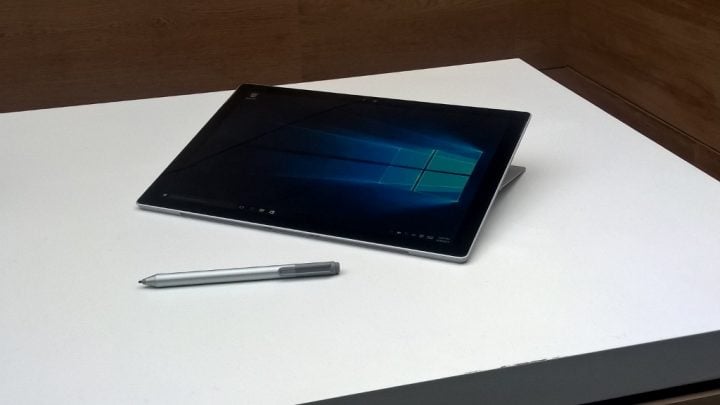 The Surface Pro line is at the point where huge hardware upgrades can be slowed down. Typically, Microsoft's hardware team likes to keep redesigns of its products in the marketplace for longer than a year and rely on internal upgrades. The Surface Pro 2, was identical to the Surface Pro on the outside, but had upgrades inside. Microsoft could have gotten away with calling it the new Surface Pro and not the Surface Pro 2. Theoretically, we're looking at the same situation here.
Read: Microsoft Surface: Everything We Think We Know About New Surface Devices
The Surface Pro 4 has a great design that doesn't warrant hardware changes so quickly. Microsoft could just upgrade the internal hardware. Maybe we'll some changes to the processors that are inside the device line-up? Perhaps Microsoft will attempt to improve battery life.
We know that new Surface hardware announcements are coming with almost certainty. That same report from All About Microsoft hints at a Surface all-in-one PC that would require a Surface branded keyboard and mouse just like the hardware that the Federal Communications Commission leaked earlier this month. That device and updates to Windows 10 are expected to be announced at an October 26th event in New York City.

As an Amazon Associate I earn from qualifying purchases.