New Titanfall Maps Coming in Frontier's Edge
Titanfall, the first-person shooter that pairs players with giant fighting robots, didn't exactly boost sales of Microsoft's Xbox One. It has kept the console in the conversation, though, and left millions of users wanting more and more content. Today, developer Respawn Entertainment announced another downloadable content pack that'll deliver some new play experiences and keep the title on the list of most-played Xbox One games.
Announced by Titanfall's blog this morning, the Frontier's Edge downloadable content will add three more maps to the game, giving Xbox One, Xbox 360 and PC users more places to play against their friends in family in the game's core multiplayer experience.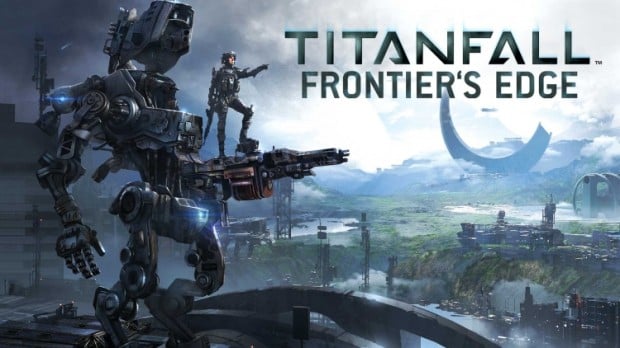 It's Dig Site that the developer is profiling the most. Players will battle each other in a mining facility. The second map will include a beach resort. The third in the DLC pack, Export, will have Titanfall players battling it out on the side of mountain. Unfortunately, the studio has yet to post a video of the maps to its YouTube page like it did with Titanfall's Expedition Map Pack. As such, we don't yet know what the new maps look like outside of the render provided in the add-on pack's announcement.
Like the Expedition Map Pack before it, the Frontier's Edge Map pack won't break the bank when it's released. Respawn Entertainment says that the map pack will cost Xbox One, Xbox 360 and PC Titanfall players just $9.99 when it becomes available some time soon. Users who purchased the game's season pass will get Frontier's Edge absolutely free when it becomes available.
Unfortunately, Respawn didn't provide an actual release date for the Frontier's Edge add-on. As such, a release could be just around the corner or a few weeks away.
No doubt, hardcore Xbox One fans will want to pick up Frontier's Edge. New map packs like this add variety to multiplayer experiences, that's something that the gaming community needs this far past a release. New maps and add-on content make the game feel fresh and give users something to be excited for. Titanfall launched this past March and is one of the only exclusive new third-party titles that's available just on Microsoft's Xbox One gaming console and the Xbox 360. PS4 nor PS3 users can purchase a version on those consoles.
Titanfall originally launched in March of this year, to great reviews. Like most popular online multiplayer games, Titanfall is a first person shooter. There are maps to dominate and guns to upgrade, but where the game shines are the Titans themselves. They're giant sized robots that can be controlled directly by the player. Titans are something new to first-person shooters, something that gives this game a unique play experience.
It also doesn't hurt that Titanfall is approachable for just about everyone. Scattered throughout the game are trinkets; little ways that even novice users can earn kills and improve their standings. Many of the game's environments have turrets that users can hack to kill enemy players automatically. Robots can also be hacked to take on opposing team members. There's also a smart pistol that lets users simply point their gun at an opposing team member and take them down. The best part of all of this might just be the Titan's themselves. Titanfall players can choose to ride inside their chosen Titan or place it in combat mode. Combat mode has two settings, one where the Titan follows the player and another where it stays in the same place. All the time the Titan is looking out for enemies and taking them down with a mix of gun fire and missiles.
Coincidentally, Titanfall is available for the Xbox One at a deep discount this week only. Users with an Xbox Live Gold subscription can download the title for $40.19. That's almost $20 off the game's release day price.