New Titles for Xbox One Backwards Compatibility Arrive
Microsoft is taking no prisoners when it comes to news. This morning it confirmed that Alan Wake's American Nightmare would be one of the games it gives to those that pick Quantum Break. Now Alan Wake's American Nightmare is back in the news. It's among the games Microsoft is adding to the Xbox One Backwards Compatibility program effective today.
Microsoft's Larry Hyrb confirmed that Trials HD, Sam & Max, Alan Wake's American Nightmare and Lego Batman: The Video Game were added to the program this morning in a social media message. The Xbox One Backwards Compatibility Program allows users to keep playing their favorite titles from Microsoft's Xbox 360 long after they've upgraded to the Xbox One. Theoretically, the feature should give shoppers a reason to pick up the Xbox One instead of switching to Sony's PS4.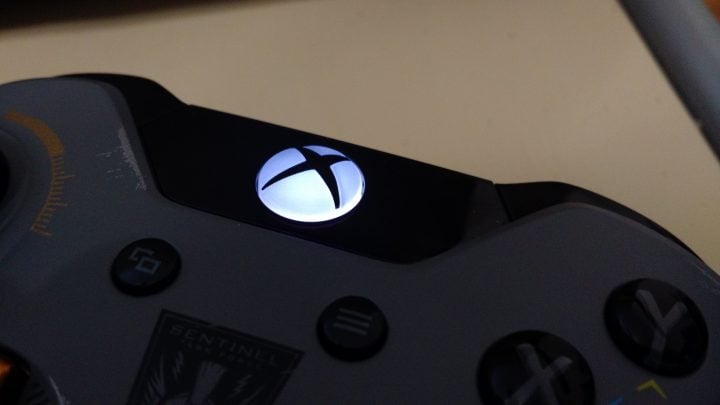 Read: How to Play Xbox 360 Games on Xbox One
It was in a message on Twitter that Hyrb confirmed that these games are available. Normally, the company posts something about new games being added to the program on its blog. Last month representatives said that they'd stop doing large publicized monthly releases and deliver the new games to the program once they're finished testing.
Trials HD, Sam & Max, Alan Wake's AN & LEGO Batman are now playable on your Xbox One via BC https://t.co/mJsI8miwCI pic.twitter.com/sSt0G6vsNz

— Larry Hryb ✈️ SEA (@majornelson) February 11, 2016
It also seems as if the company will no longer make a big deal out of additions to the Xbox One Backwards Compatibility Program on its blog either, preferring to grow the library quietly.
To claim these new additions to the Xbox One Backwards Compatibility Program users need only insert their Xbox 360 game discs into their Xbox One. The software on the Xbox One has a built-in emulator that allows it to mimic the Xbox 360 and make the game playable. Note that you do need an internet connection to play any titles in the program. That's because the game disc unlocks a digital version tested to work with the emulator on the Xbox One. The game disc is still required to enjoy the title.
Digital game purchases aren't exempt from the Xbox One Backwards Compatibility Program. They automatically show up in a user's My Games & Apps library if they're already owned. Of course, users can purchase old physical copies of any game in the program or pick up a digital download through the Xbox website.
These new additions come on the tail-end of a particularly busy week for the Xbox One Backwards Compatibility program in general. Over the weekend, Microsoft got the hopes of thousands when Red Dead Redemption suddenly showed up without warning. Hryb later apologized, explaining that the game's addition to the program was a mishap due to the way the company tests games.
Yesterday Square Enix confirmed that it'd cleared Hitman: Absolution for inclusion in the Xbox One Backwards Compatibility Program. The studio didn't know when the game would arrive because Microsoft handles testing and timing itself. There's a new Hitman game coming soon that'll provide the ultimate opportunity for Microsoft to announce that addition to its line-up.
Read: New Quantum Break Release Details Will Spark Controversy
This morning Microsoft revealed that Alan Wake and Alan Wake's American Nightmare would both be packaged with Quantum Break at no additional charge. Quantum Break is Microsoft's first major exclusive game release this year for Xbox One. It's also coming to PCs running Windows 10, which was another major part of today's Xbox announcements.
The company reveal the Xbox One Backwards Compatibility Program at E3 2015 when no one expected it. Originally, the Xbox One didn't support backwards compatibility for any Xbox 360 games at all. The company's plan is to continue to add new titles to the program at regular intervals. It also switched to only giving away games for free that have been accepted into program through its Xbox Live Games with Gold promotion.
Giving users access to their old games completely free is a very important differentiator for Microsoft. Sony charges for access to PS3 games on PS4.

As an Amazon Associate I earn from qualifying purchases.