New Verizon Ellipsis Jetpack Arrives With LTE and Ultra-Low Price in Tow
Verizon wasn't kidding when it said that it would continue expanding its new line of Ellipsis-branded devices into new areas. Just a month after it formally announced the Ellipsis 7 tablet, the carrier turned hardware-maker is introducing the Ellipsis Jetpack, a 4G LTE modem that will allow users to pair Wi-Fi equipped devices to its 4G LTE network.
Announced today, Verizon is billing the Ellipsis Jetpack as the only device that travelers and coffee-house dwellers need to use its data network when it's convenient. While it isn't likely that functionality like this would be enough to get users interested on its own, Verizon is bolstering the device's profile by allowing users to pick up an Ellipsis Jetpeck free with a mail-in-rebate online beginning December 19th.
To be clear, users who take advantage of the deal are still required to sign up for a two-year service agreement and a Share Everything plan on Verizon. That plan costs users $20 a month.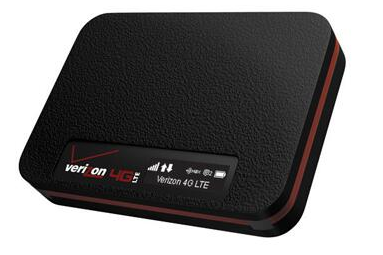 Verizon is likely to get a lot of buyers at that price. According to Verizon, the Ellipsis Jetpack is "about the size of a credit card," which should add to its appeal among business users. The Ellipsis Jetpack also includes VPN compatibility so that users can do their part to maintain the security of their employer's networks. The front of the device also features a small screen that informs users of the amount of data their devices have consumed. Users will only be able to connect eight devices to the Ellipsis Jetpack at a time.
All told, the Ellipsis Jetpack seems like it would be great for users who don't have an internet connection at home, or who prefer not to use their smartphone to tether when they're out in public. It's worth noting that most smartphones come with some type of tethering functionality already. As such, the Verizon Ellipsis may not be a great investment for casual mobile internet users with smartphones hotspot functionality.
Verizon's press release didn't include any hints concerning future products coming to its Ellipsis family of devices.

As an Amazon Associate I earn from qualifying purchases.