New Verizon Pre-Paid Plans Target Straight Talk
While Verizon's More Everything plans saw an increase in data a couple of months ago, that doesn't mean the carrier's pre-paid plans aren't getting the same treatment. Verizon has doubled the data limit of its smartphone pre-paid plans.
Verizon's $45 pre-paid smartphone plan now comes with 1GB of data per month instead of only 500MB. Furthermore, customers who enroll in Auto Pay with Verizon can receive an additional 500MB of data every month, which means that you can get up to 1.5GB of data with unlimited talk and text for $45 per month.
Users can also add data to their pre-paid plan whenever they want, thanks to relatively cheap data add-ons that cost as little as $5 for 500MB. You can also add 1GB for $10 or 3GB for $20, which is ultimately the best deal out of the choices.
Perhaps the good news is that if you don't use all the extra data that you bought, it can be rolled over to the next month for up to 90 days, although the 500MB option has an expiration of 30 days.
These new pre-paid plans come just a couple of months after Verizon increased the data limits on its More Everything plans, essentially doubling the data that users can use for the month.
Verizon's $80 More Everything plans received a bump up to 10GB, while its $100 More Everything plan now comes with 15GB. Previously, these plans only came with 6GB and 10GB of data, respectively.
New customers, as well as existing customers will be able to take advantage of this promotion, with existing customers having received text messages from Verizon letting them know that they can increase their monthly data limit.
While Verizon says that this promotion only affects the $80 and $100 More Everything plans, we've personally seen an increase in data limits for the $60 More Everything plan as well, with an increase from 3GB per month to 6GB per month.
These increased data plans seem to be a response to AT&T's own increased data plans, giving subscribers 3GB of shared data for $40 per month and 6GB for $70 per month, which is up from a 2GB and 4GB, respectively.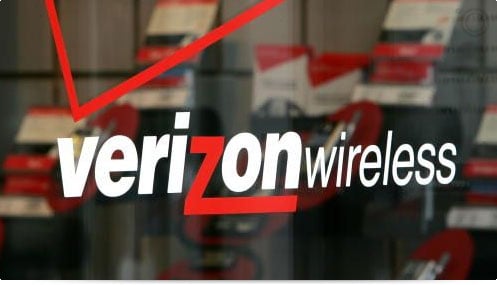 This is huge for mobile subscribers who may have given up unlimited data a while back when carriers got rid of its unlimited data plans. Customers can now get nearly double the data that they originally signed up for, and to some users who would never actually reach their new monthly data allowance after this weekend's increase, it's almost like having unlimited data anyway.
These promotions don't actually lower prices for customers, but merely gives them a better bang for their buck. They're getting more gigabytes per dollar, which is certainly a good thing, but customers shouldn't expect to see a lowered monthly bill because of this.
The major carriers have been following each other around for years, and T-Mobile led the charge for a while when the pink-ified carrier dropped contracts entirely in favor of month-by-month options for all subscribers. AT&T and Verizon followed suit shortly afterward by introducing their own month-to-month plans known as AT&T Next and Verizon Edge, allowing users to upgrade their smartphones more often and only paying month-to-month instead of signing two-year contracts.

As an Amazon Associate I earn from qualifying purchases.