New Windows 10 Mobile Release Date Rumors Surface
With Windows 10 already available for everyone, a great deal of attention seems to now be focused on the Windows 10 Mobile release date for users that already have a device. A few weeks ago Microsoft confirmed that it was still gearing up to release the Windows 10 Mobile update in the near future. Now support documents from a European wireless carrier indicate the update could come as soon as next week.
Vodafone Italy posted some details about the Windows 10 Mobile release earlier this week, Plaffo.com reports. Windows 10 Mobile is the free operating system upgrade Microsoft said it would bring to some devices running its Windows Phone 8.1 operating system. The update aligns Windows 10 Mobile with Windows 10 on notebooks, desktops and tablets. The two operating systems share features and a store.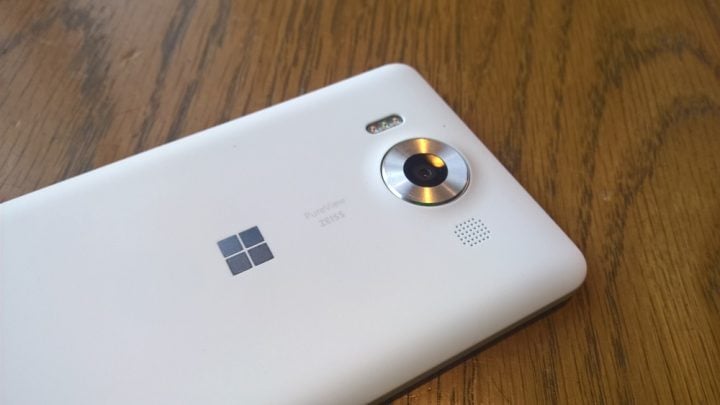 Vodafone's website indicates that the Lumia 1520, Lumia 930, Lumia 735, Lumia 830, Lumia 635 and Lumia 535 are all scheduled to receive the Windows 10 Mobile update sometime between March 7th and March 13th. Basically, anytime next week. That's a far more distinct forecast than the "Early 2016" time frame that Microsoft has confirmed itself.
The listings don't go into any more detail than that. There are some smartphones running Windows Phone 8.1 that won't be upgraded to Windows 10 Mobile because of its hardware requirements, Microsoft has always been up front about that, even if it hasn't done the best job of getting the update on to user's phones on time.
The Windows 10 Mobile release should have come last fall. At least, that's when Microsoft told users it'd be coming. Unfortunately, that didn't happen and Microsoft fell back on its "Early 2016" release window. With March already here, the company is coming dangerously close to not meeting that goal either.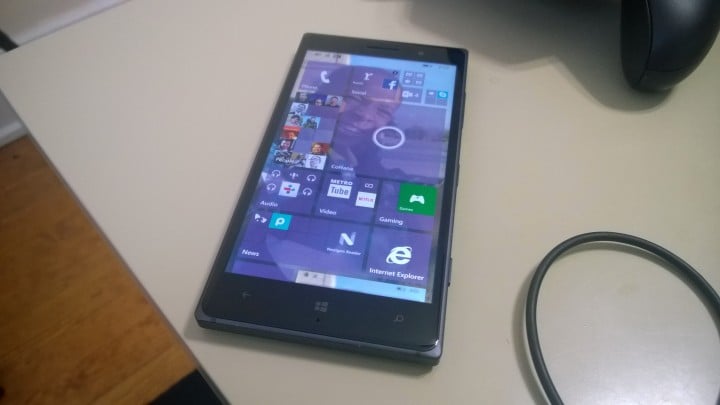 On social network Twitter, Vodafone confirms that what's reported on the site is accurate, but clarifies a bit. The company says that the time it takes users to actually receive the update on their devices will vary, according to Plaffo.
Microsoft itself hasn't confirmed the leaked Windows 10 Mobile release date alluded to by Vofafone. That being said, the company does seem very close to releasing the upgrade. In the last few weeks it's released a few updates to Windows phones that came equipped with the Windows 10 Mobile update last fall. The Lumia 950 and Lumia 950 XL have grown a bit more stable with these upgrades. Microsoft never said why it had to delay the upgrade last year, but the general instability of the operating system on these two devices indicated that Windows 10 Mobile needed more incubation time.
For what it's worth, there are now more than just two smartphones running Windows 10 Mobile. The Lumia 650 went on sale in Europe earlier this year. It features a premium design and more modest internals when compared to the Lumia 950 and Lumia 950 XL. The Alcatel OneTouch Fierce XL is available right now at T-Mobile USA. It's aimed at entry-level smartphone buyers.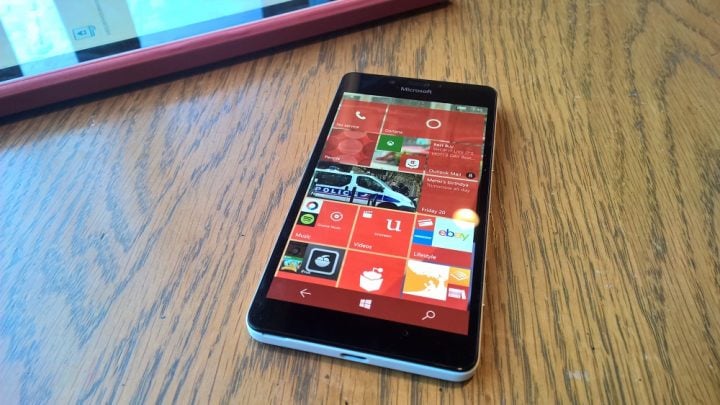 Microsoft is expected to talk a great deal more about the future of Windows 10 Mobile and Windows devices in general at its BUILD 2016 conference. That conference kicks off on March 30th. Some even expect the company to reveal features coming in the next major update that'll follow Windows 10 Mobile's official release for older devices.
To be absolutely clear, most users don't have to wait for Microsoft to deliver the Windows 10 Mobile upgrade. The Windows Insider Program allows Windows phone owners to get early access to the software upgrade and firmware updates that their carrier hasn't approved yet. The program is absolutely free for anyone to join, though those that do should keep in mind that software updates provided in the program do have bugs and issues.

As an Amazon Associate I earn from qualifying purchases.