New Windows Phone 8.1 Update Finally Adds Essential Feature From Android
Microsoft has been on a tear lately, finally adding features that make smartphones running its Windows Phone operating system just as customizable as their Android counterparts. With the Windows Phone 8.1 update Microsoft is adding even more, including a new folders option that'll finally let users group together different sets of live tiles, just like on Android.
Microsoft announced the Windows Phone 8.1 Update in a post on its Windows Phone Blog early today. That new option to organize things in folders is just the first part in a release that will also plug some pretty random holes in the Windows Phone experience.
Creating folders after the Windows Phone 8.1 Update will work the same that it does on Android. Users will need to place their finger on a specific Live Tile that's pinned to their home screen, then drag that Live Tile on top of another to create a folder. Folders can be named, and Microsoft has managed to avoid straying away from Windows Phone's "Glance and Go" mantra by allowing users to see updates from their Live Tiles even when they're in a folder. When users open a folder, the Live Tiles below the folder slide down to reveal what is inside. Naturally, Microsoft is calling their version of folders Live Folders.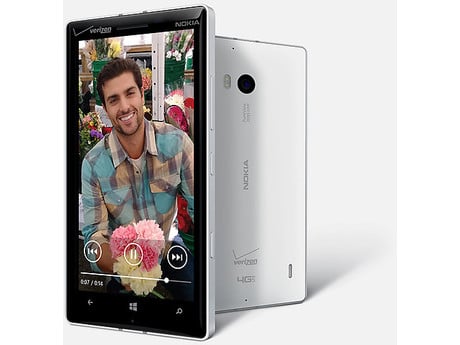 In the Windows Phone 8.1 Update the Cortana personal assistant is now available in the United Kingdom and China. Both of these versions have been localized for their markets. As such, the U.K. version of Cortana has a different voice and accent. The Chinese version of Cortana can understand mandarin and is represented by a different icon. Here in the United States, Cortana is getting a few new features too. Microsoft has added more answers for questions that users typically ask and added an option for snoozing reminders. Cortana is now a contact when connected to Bluetooth stereos and car entertainment systems like Ford's Sync. Users can press the button on their steering wheel and tell their cars to call Cortana as if she's a contact. From that point, they can give Cortana a command or ask a question like they would normally.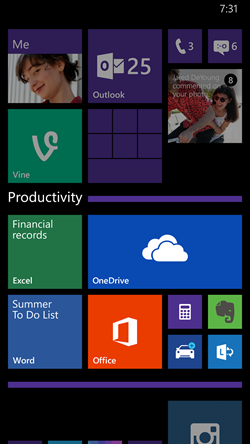 App Corner lets Windows Phone 8.1 Update users create a list of apps that are available to specific users. Microsoft is positioning the features as something created to address the needs of business users. That being said the feature is very similar to the Kids Corner functionality Microsoft introduced with Windows Phone 8 originally.
Users can finally select multiple text messages to forward and delete, and the tile for the Windows Phone Store is finally a Live Tile now too. There are some enhanced security and privacy features going into the update too & Xbox Music finally has a Live Tile too.
This Windows Phone 8.1 Update comes just three months after Microsoft revealed Windows Phone 8.1 itself. That release was like this update, but on a grander scale. It bridged the gap between iPhone and Android by adding the Cortana personal assistant, new Bluetooth profiles for connecting to smartwatches and fitness bands, a centralized notification center and a ton of other improvements. That update is currently available to participants in the Windows Phone Developer Preview Program.
Read: Windows Phone 8.1 Review: It's an iPhone Killer, Almost
All other users will get both updates gradually. All Windows Phone 8 devices will get both updates, but it's up to carriers to make those updates available on their own schedule. Windows Phone 8.1 is in the approval stages on most carriers in the United States. Of the four largest, only AT&T is activly deploying it. Users will need that update before they get the update detailed today.
Presumably, new devices launched over the next few months will come with the Windows Phone 8.1 Update. Theoretically, that should include the Lumia 530 that's coming to T-Mobile by the end of the summer.