New Wireless Charging Pad Leaked for Nokia Lumia 820, 920
It looks like the leaked Nokia Lumia 820 and Lumia 920 Windows Phone 8 smartphones that will be announced this week in New York City will get some cool wireless charging accessories. Newly leaked red wireless charging pads from @evleaks suggest that these wireless charging pads may be optional accessories and will likely come in the same glossy paint coating as the Lumia's polycarbonate shell.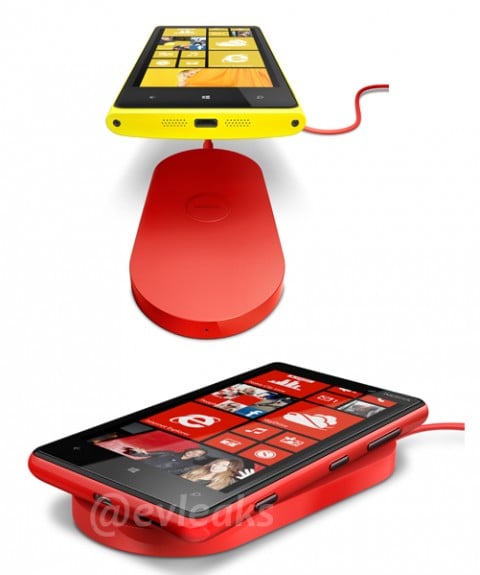 Information about the wireless charging pads are still scarce at this time. The pad connects to a single wire, presumably for a USB charge and sync cable. It's also unclear, but likely, that the Nokia solution will be compatible with the Qi industry standard for wireless charging, meaning that the Lumia 820 and 920 will be compatible with a number of wireless charging pad accessories for a number of different manufacturers.
As it appears that these new Lumias will retain the same unibody polycarbonate shell as the preceding Lumia 800 and Lumia 900 smartphones, likely the new Lumia will have a non-user-replaceable back battery cover. This means that the wireless charging components may be built into the phones and that the devices do not need an optional accessory to be compatible for the wireless charging pads. Other manufacturers in the Android camp require users to purchase a rear battery cover that would be compatible for wireless charging in the past.