New Xbox One Backwards Compatibility Release Info
Microsoft began letting owners of its current console play games made for the Xbox 360 just weeks ago. Now the company is reiterating its plans for adding new games to the Xbox One Backwards Compatibility Program.
Microsoft's Phil Spencer discussed the company's plans to add new content to the Xbox One Backwards Compatibility Program earlier this week. Announced at June's Electronic Entertainment Expo, the feature is part software emulator part digital download. Microsoft's New Xbox One Experience software includes a program that can completely emulate the Xbox 360. The program lets users put in disc for supported games and get a digital download that's compatible with the Xbox One. Digital games purchased through the Xbox Store are made available directly on the console itself.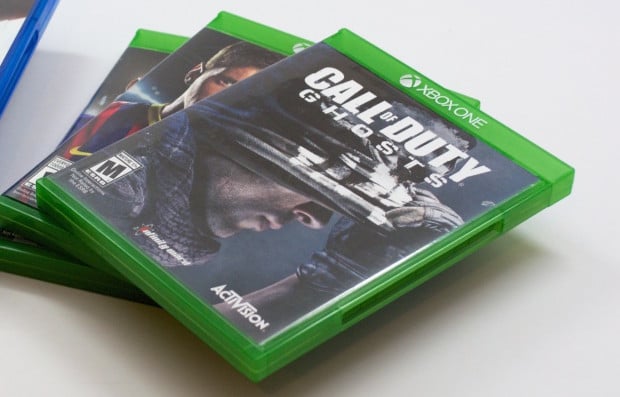 Read: Xbox One Backwards Compatibility: What You Need to Know
"We will announce news monthly," Spencer told a follower this past week. Spencer is the head of Xbox for Microsoft. That's great news for gamers that are hoping Microsoft moves quickly to make their favorite titles available. It is Microsoft's hope that it'll see a large number of upgraders as potential Xbox One buyers release that they can take their games and game saves with them without an issue.
Spencer also clarifies timing around each month's announcements. "Don't have a specific date for each month's list," he continues. This means that users won't be able to look to a certain day or week to expect new games to enter the program in the same way they know to look for Xbox Live Deals with Gold on Tuesday or to expect Xbox Live Games with Gold titles to be announced in the final month of the year. This is a bit disappointing as it would have given gamers a specific window to rally around. We're still waiting for Microsoft to reveal its complete list of new titles coming to the Xbox One Preview Program this month.
@RicoSeattle We will announce news monthly, don't have a specific date for each month's list.

— Phil Spencer (@XboxP3) November 27, 2015
Microsoft announced the first batch of Xbox 360 games coming to the Xbox One because of the program in early November, leaving some to wonder when they could expect new titles that weren't included in the initial roll out. Microsoft says that it'll deliver new titles every month to the Xbox One Preview Program.
Read: Xbox One Backwards Compatibility Program – What You Need to Know
There were 104 different games included in the first round of titles available through the program. Many of those are from Microsoft's own stable of titles. For example, Fable 2 and Gears of War 3 are available now. Others are from game publishers that support the feature, like Lego Star Wars and Mirror's Edge. Microsoft is promoting the feature by giving out free Xbox 360 games with their Xbox One only sequels. Shoppers that buy Fallout 4 get a digital copy of Fallout 3. Just Cause 3 buyers get a digital copy of Just Cause 2 for their system. Any game saves users have for these titles easily transfer to the Xbox One with cloud syncing.
To play a game made for the PS3, PS4 shoppers need a subscription to Sony's PlayStation Now subscription service. PlayStation Now also has timed rentals.
We don't know the complete list of titles we can expect for the Xbox One Backwards Compatibility Program in December. We do know some of the big-name games that'll make their debut in the program some time this month. Microsoft previously revealed that Call of Duty: Black Ops, Bioshock, Bioshock 2, Bioshock Infinite, Skate 3, Halo Reach and Halo Wars are all coming to the program sometime this month, on Xbox Wire. Again, gamers who own these titles already will only need to slide their disc into their Xbox One to unlock their digital download. Digital versions will appear automatically in the My Games and Apps area in the Xbox One's software.

As an Amazon Associate I earn from qualifying purchases.