New Xbox One Price Cut Details
Microsoft began this console generation with the most expensive video game console available. The company bundled the original Xbox One with a Kinect sensor, driving up the price to an astonishing $499.99 without a free game. Eventually, it realized the error in its ways, deciding to roll out the first ever Xbox One price cut and create a bundle without the sensor entirely. This week, Microsoft shocked no one when it announced a new Xbox One price cut on top of the savings it'd already made available to shoppers.
This new Xbox One price cut is specifically aimed at getting Microsoft's affairs in order ahead of the holiday season and the Xbox One S console that it announced at the Electronic Entertainment Expo.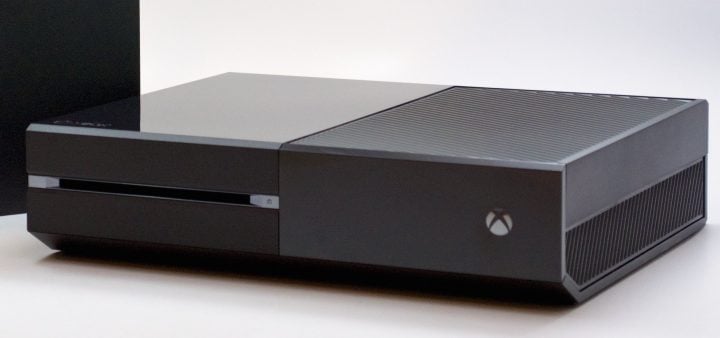 Why There's a New Xbox One Price Cut
Often times, consumer electronics get cheaper because they cost less to produce. Rather than sit on the savings forever, companies use the bump in margins to pass on some savings to buyers and spur sales. Every video game console has had this happen. Microsoft has done this before.
Once or twice with every console generation, gamers get an entirely redesigned console with better features. If the features are enough to call for a higher price, the older console hardware sticks around and gamers keep paying the same amount to upgrade to it.
The Xbox One S that Microsoft announced at E3 2016, is sleek and slim. It has a built-in Infrared port for communicating with television sets and can be stood on its side. There's no separate power brick to connect either. Amazon Prime Video and Netflix subscribers can stream video content in 4K, provided that they have a 4K television set.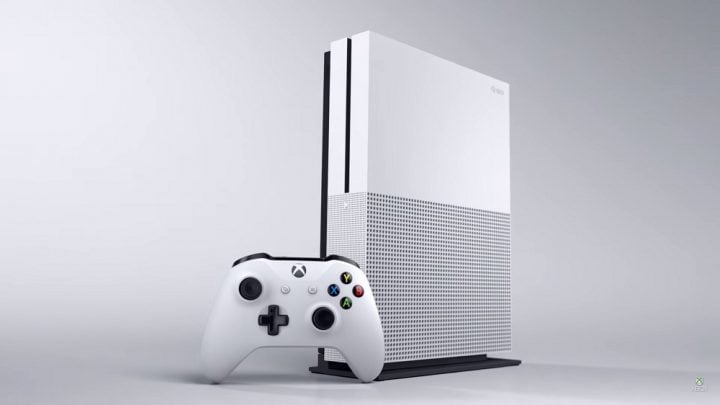 Read: Xbox One S Release Confirmed: 4 Things to Know
These are all nice features to have, but they're not exactly a reason to pay more for an Xbox One. Configurations of the Xbox One S will start at $299 later this year.
$299 is exactly the amount of money that a 500GB Xbox One console starts at today. The cheapest Xbox One S doesn't start shipping for months, which mean Microsoft has a fair amount of the old console design that it needs to get rid of. By issuing another Xbox One price cut, the company is hoping to convince those that don't care about the new version to go ahead and upgrade.
How Big Is New Xbox One Price Cut?
Microsoft has slashed the cost of the entry-level Xbox One by $20. Normally, that wouldn't be enough to make it into anyone's best-selling list. What makes it more interesting is that this $20 discount is on top of the Xbox One price cut that Microsoft kicked off a few weeks ago. Both Xbox One deals stack on top of each other, meaning that the Xbox One is now available for a ridiculously low $279.99 for a limited time.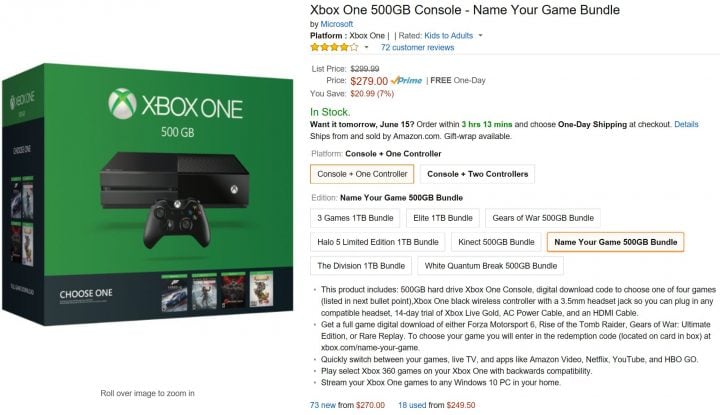 To be clear, only the Xbox One consoles with 500GB of storage are selling for as low as $279.99. Microsoft is saying that the change in pricing is promotional only. That being said, the savings lasts until October. As such, it's not like potential buyers have to immediately find room in their budget to take advantage of this new Xbox One price cut. Microsoft hasn't said when the cheaper Xbox One S configurations will take its place in the Xbox One family of devices, as it calls the new line-up. October now seems very likely.
Amazon has already changed the prices on its entry-level consoles. The Gears of War Ultimate Edition Kinect and Quantum Break bundles all reflect the new pricing there. According to Microsoft's Larry Hryb, the change in pricing is good only in the United States.
Starting today,existing Xbox One consoles in the U.S. are available at a new low price of $279 US for a limited time https://t.co/Byg74z1lvo

— Larry Hryb ✈️ SEA (@majornelson) June 14, 2016
Should You Take Advantage of the New Xbox One Price Cut
Sure, now that the 500GB Xbox One is just $279, it seems like an amazing deal. It is, but only if you're comfortable with the current design's size and lack of 4K video streaming and a few other deficiencies.
If you aren't, it's a very, very bad idea to take advantage of this new Xbox One price cut. First, resale and trade-in value for the original Xbox One design is about to seriously plummet. If you invest in the older console now, thinking you can trade in for roughly what you paid when the Xbox One S arrives, think again.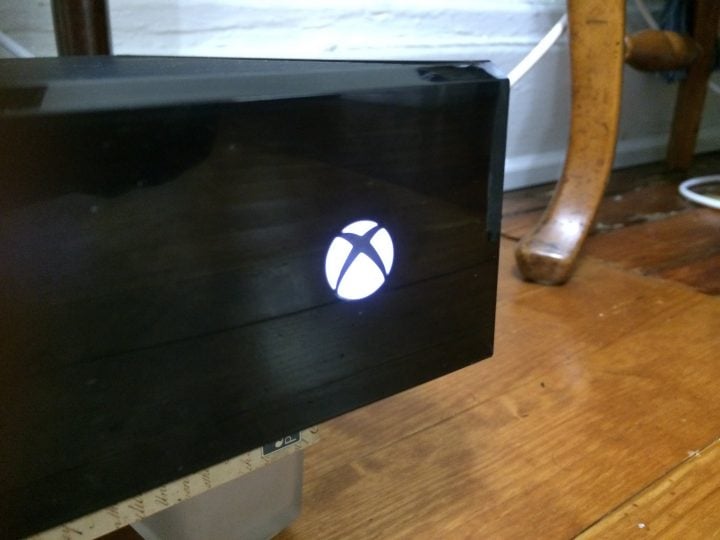 Read: Xbox One S vs Xbox One: What You Need to Know
Second, in some ways that matter, the Xbox One S is the new standard-bearer for Microsoft. We're talking about more than just 4K video streaming; the Xbox One S also features HDR technology that allows for better color contrast in games. If the way your games look is important to you, know that you'll get slightly better graphics with the Xbox One S.
Read: All the Best Xbox One Deals Available Right Now
If you're thinking of taking advantage of this new Xbox One price cut, good luck.

As an Amazon Associate I earn from qualifying purchases.