New Xbox Could Start At $299 With 2-Year Xbox Live Gold Subscription
New Xbox price details emerged this morning, with rumors the new Xbox will start at $299 for users that commit to a two year Xbox Live subscription at $10 a month. The details also point to a new Xbox release date in November.
Windows blogger Paul Thurrott from Windows IT Pro, who has a good track record when it comes to Microsoft rumors, claims that Microsoft will sell the new Xbox for $499, but will offer a subsidized model similar to how we buy smartphones. The subsidized model of the next Xbox could sell for just $299 but require two years of Xbox Live Gold at an expected price of $10 a month.
Read: New Xbox Launch Event Set for May 21st
The subsidized model would make users pay $40 more for the console over two years, but makes the initial purchase more affordable. It's not clear how such a model would affect those who may have a few years of Xbox Live Gold paid for by the time the next Xbox comes out, though Microsoft will likely address that.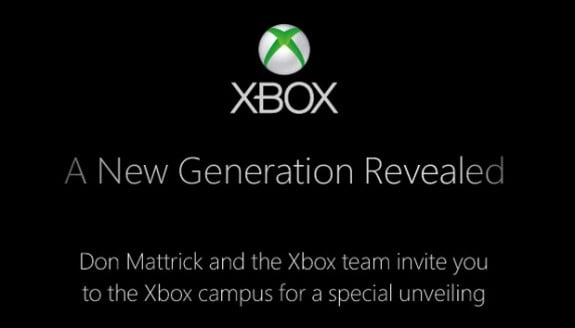 Thurrott's price for Xbox Live Gold is cheaper than what Microsoft currently charges for the service per month. The current Xbox Live Gold monthly subscription is $15 per month. Microsoft currently sells a subsidized Xbox 360 for $99, which requires that owners pay $15 for the online service every month.
Thurrott also claims that Microsoft will use the "core" of Windows 8 in the next Xbox (code-named Durango), which many already suspected. Using the same codebase would make it easier to bring Windows or Windows Phone apps to the next Xbox and vice-versa.
The blogger also claims the next Xbox will use Blu-ray discs like the PlayStation 3 and PlayStation 4.
He also claims the Microsoft's next console will be "always on" as previous rumors suggested. Thurrott says that while the console will require an Internet connection, the rules for such aren't as "draconian" as many have come to believe. Many gamers believe the system will prevent the gamers from playing used games and will require always-online DRM like SimCity, but Thurrott seems to refute those claims.
Microsoft will formally announce the next Xbox at an event at it's Redmond campus on May 21, which it will also stream to users on Xbox.com and through Xbox Live. The first event will see the debut of the console itself, and Microsoft will announce the full lineup of launch games 19 days later at E3 2013 in Los Angeles.

As an Amazon Associate I earn from qualifying purchases.