Newly Leaked Photos of Sony i1 Honami Confirms 20-Megapixel Camera
Newly leaked images of Sony's oft-rumored i1 Honami smartphone reveals the handset's design in detail, including the dedicated "G" branding for the optics system, an f/2.3 aperture, and confirms the 20.7-megapixel camera sensor making it an imaging powerhouse as Sony looks to compete in the camera phone space against the Lumia 1020 from Nokia and Samsung's Galaxy S4 Zoom.
Images of the Honami were initially published on Esato and re-posted on Phone Arena.
The Honami smartphone is expected to get its formal debut next month at Berlin's IFA show. The device is expected to be a premium device that will succeed the current Sony Xperia Z smartphone, a waterproof phone with a slim and elegant design that features a 13-megapixel backside illuminated (BSI) Exmor RS camera sensor from Sony.
The G branding likely refers to the lens system inside the camera of the i1 Honami. Sony uses its G branding for professional grade lenses on its Sony Alpha range of DSLR cameras, though the company also makes Zeiss-branded lenses as well for the range. On smartphones, thus far, Zeiss lenses have primarily been limited to Nokia.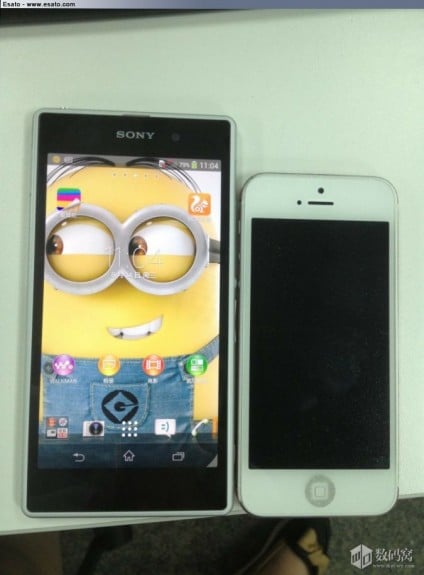 The phone appears to feature a charging connector that may be magnetic. This would allow the phone to be used elegantly in a dark or even a car mount.
In addition to packing more megapixels, the Honami had been rumored in the past to feature a point-and-shoot sized sensor as well. That would give the sensor more surface area for light to hit and the area of the sensor would be larger than that on a smartphone, but would be smaller than on some premium point-and-shoot cameras, like the recently reviewed Sony RX100 MK II.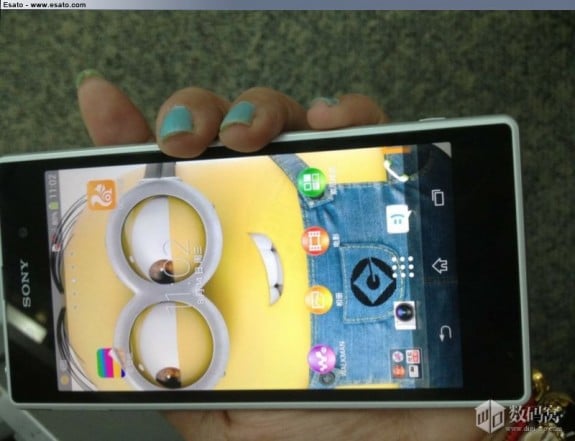 What's interesting about the Honami is that it's rumored to come with a lens attachment that would work with the phone, though you wouldn't need the lens attachments if you just want to use the Honami's non-zoom built-in 20-megapixel camera. Sony is rumored to be introducing a zoom lens as well as a premium lens and sensor, like the one on the RX100 MK II, as optional accessories to complement the mobile photographer who uses the Honami.
With the interchangeable lens camera (ILC) attachment, the Honami essentially becomes the DSLR viewfinder for the lenses and would pair with the lens over WiFi and NFC. The lens themselves are self-contained so they don't have to screw on or be mounted to the camera on the phone itself. The lens will contain its own camera sensor, optical system, micro SD card for storage, and wireless capabilities.

This article may contain affiliate links. Click here for more details.