Newstand Joins iBooks for Your Digital iOS Reading Pleasure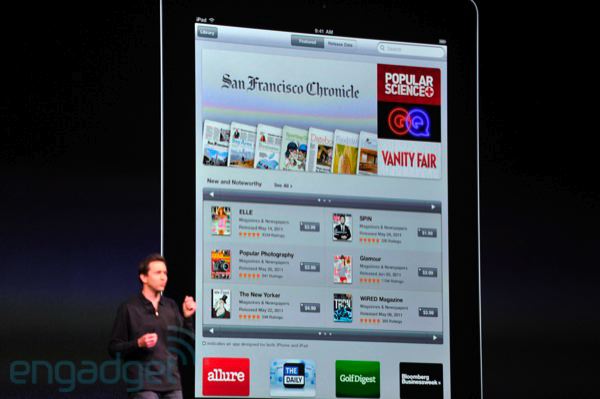 At the WWDC keynote today, Apple introduced the a new app and service called Newstand, which allows users to manage their periodicals, including magazines and newspapers, on their iPad and iPhone. Users who subscribe to their favorite magazines and journals will be able to download new content as they become available automatically in the background. Those journals will become available for reading later offline, which would be great as it seems that content can get 'pushed' to you so you don't need to manage the subscription yourself.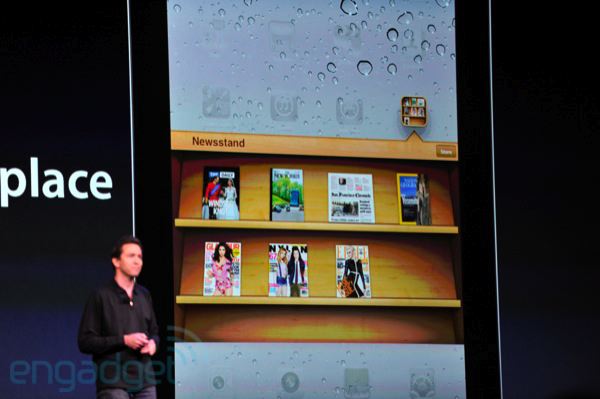 Like iBooks, Newstand will come with its own shelf and store, which shows a newspaper rack or shelf to display the latest content. Unlike iBooks, which opens in its own app, Newstand seems to open up on the home screen itself, much like how folders are managed and displayed.
Image via Engadget

As an Amazon Associate I earn from qualifying purchases.