Newtrent PowerPak+ (N135T) 13500 mAh Dual USB Battery Review
A digital lifestyle consumes a lot of electricity and often means we're far from an AC outlet hours after our tablets or smart phones usually die, so products like the Newtrent PowerPak+ (NT135T) 13500mAh external battery with two USB ports help us use our product long after our devices would normally die.
There's a bunch of external batteries to charge USB powered devices. What makes the Newtrent PowerPak special ($79.95)? First, it's got a massive 13500mAh battery, far higher than most. We've tested other batteries with 10000mAh and less.
Many phones and even tablets come with smaller batteries, like:
Apple iPhone 5 – 1440mAh

HTC One – 2300mAh
Samsung Galaxy S4 – 2600mAh
Apple iPad 4 – 11560mAh
The 13500mAh that comes with the Newtrent PowerPak+ will charge an iPhone up to six times. It can charge an iPad and an iPhone at once. Users can plug other accessories that use USB to charge in as well.
Design of the Newtrent PowerPak+ (NT135T)
We like that Newtrent labelled the two USB ports to help less tech savvy users know which port to use for which device. The label on the port closest to the micro-USB port used to power and charge the battery says, "2.1A for tablets" while the other port says, "1A for smartphones."
The power button turns the unity off while not in use, and when pressed quickly shows the battery status indicator light. It only comes with a single LED — our only complaint. Other batteries like this offer a series of status lights to show the battery level. To compensate, the PowerPak LED shines in three colors as follows:
Red = below 30%
Blue = between 30% & 60%
Green = above 60%
That's better than no indicator, but a series of five indicators like the Satechi 10000mAh battery we reviewed makes it easier to see a more accurate battery percentage level.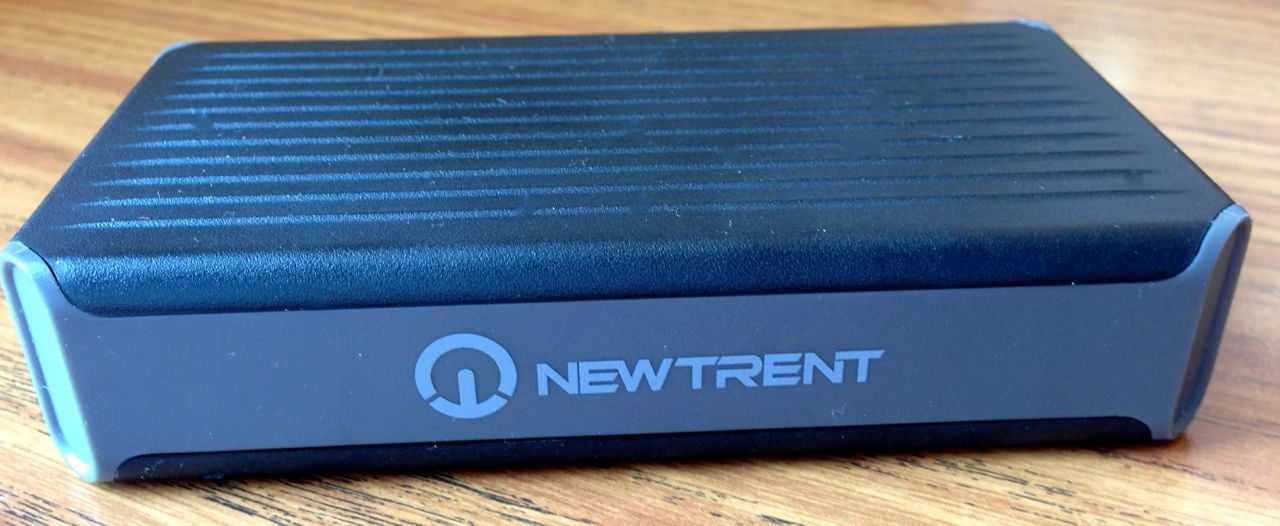 Most low-cost USB accessories charge via mini-USB ports which are slightly bigger than the more common micro-USB cables that almost all Android smartphones and tablets use. We like that Newtrent used micro-USB instead of mini-USB. That means we can charge up the battery, then use the same cable to charge a phone or tablet.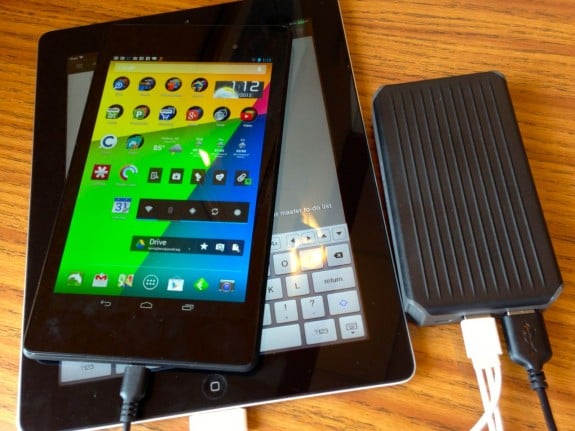 The Newtrent PowerPak+ (N135T) comes in a fairly rugged case. It's not for hurling it at a cement wall, but it withstood a couple of our drops with no noticeable damage. It hit a carpet and a linoleum floor from four feet on two separate occasion and still looks new. The dark gray and black plastic case holds up well and keeps the battery pack lighter than most.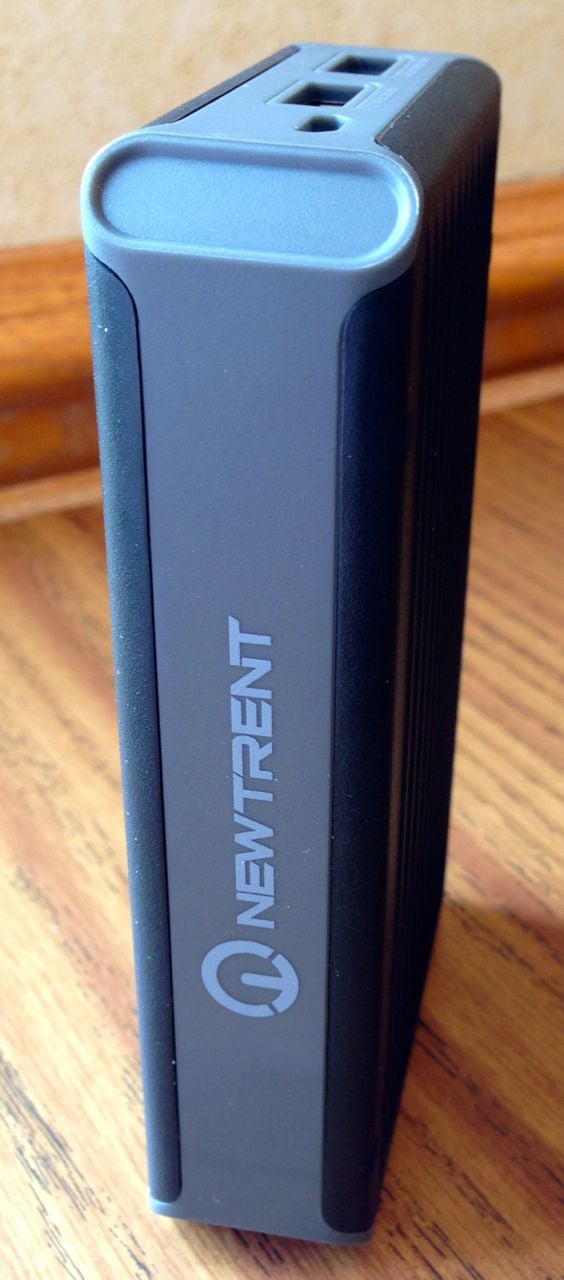 Great Price and Value
The exclamation point comes from the price. Batteries of this capacity and quality usually cost more. The biggest name in power and charging accessories, Mophie, sells their latest capacity battery, the Mophie Powerstation PRO, for $30 more. The Satechie battery linked above costs less at $59.95, but offers 350mAh less power than the PowerPak. People who need a high-capacity battery should get the Newtrent PowerPak + (NT135T) 13,500 mAh Dual USB Battery for only $79.95 direct, or $55 at Amazon. It's the best external charging option we've tested.

As an Amazon Associate I earn from qualifying purchases.