Next-Gen Blackberry Bold, Codenamed Dakota, to Bring Massive Improvements
Updated leaked specs for a research in Motion product with the codename of Dakota reveals that the smartphone in question resembles the original BlackBerry Bold in design. However, the specs tell a different story and Dakota will finally be competitive against more multimedia-centric smartphone rivals in Android and iOS.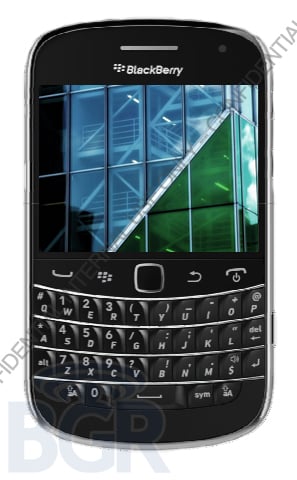 The quad-band GSM/EDGE and tri-band UMTS phone will be a globetrotting device, much like current generation GSM-based Blackberry devices. However, new to Dakota is an updated camera with the ability to capture 5-megapixel stills and HD video encoding. All that can be stored on the 4 GB of internal storage and 768 MB RAM will help to make menu operations and transitions smooth on the BlackBerry 6.1 OS device.
According to BGR, the device also comes with updated VGA screen with a 640 by 480 pixel resolution on a 2.8-inch display, up from the HVGA resolution on prior Bold series BlackBerry smartphones. The screen is described as a capacitive screen, perhaps indicating that it will have touch capabilities borrowed from RIM's BlackBerry Torch line.
WiFi b/g/n, Bluetooth, accelerometer, digital compas, proximity sensor, GPS, and NFC support are all on-board this 10.5 mm thin device. The BlackBerry Dakota will also come with mobile hotspot support, which will be competitive against Android and the iPhone with iOS 4.3. There is no mention of CPU specs, but given that the lower-end, consumer-centric Curve update will get an 800 MHz processor, we're guessing the high-end Dakota may get at least a 1 GHz CPU. In the past, RIM had shied away from CPU and RAM comparisons on its smartphones, claiming that BlackBerry OS was more efficient at handling tasks. However, with high-end games and apps available through the BlackBerry App World app store, multimedia content and HD videos on the Internet, and now with HD video capture, memory and processor will definitely come into play at some level.

As an Amazon Associate I earn from qualifying purchases.