Next-Generation BlackBerry OS Called BlackBerry 10
Research in Motion had intended on calling its next-generation BlackBerry operating system BBX, a name that would have merged the QNX and BlackBerry OS together, but due to losing a legal fight for trademark infringement BBX is no more. Instead, RIM is naming the next-generation OS BlackBerry 10, essentially spelling out the Roman numeral 'X.' BlackBerry 10 makes a big jump from the current BlackBerry 7 OS of today.
News of the new BlackBerry 10 naming comes out of BlackBerry DevCon Asia.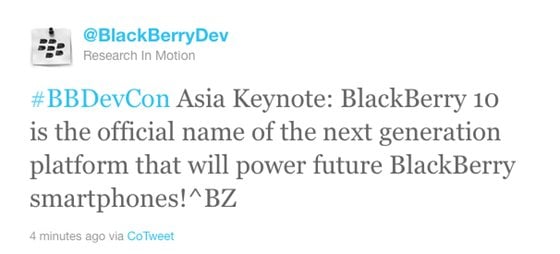 Recently, a list of leaked code names suggest that multiple devices–phones and tablets–will be coming in 2012 to support the BlackBerry 10 operating system.
Via: CrackBerry

As an Amazon Associate I earn from qualifying purchases.